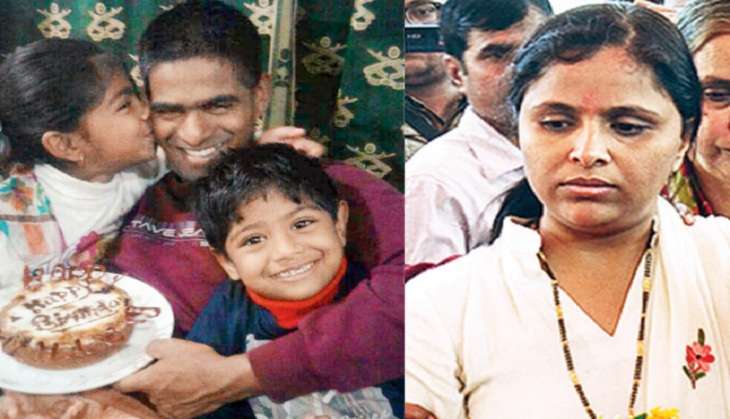 Swati Mahadik, the 32-year-old widow of Col. Santosh Yashwant Mahadik, who had lost his life while battling militants in the forests of Kupwara, is set to realise the pledge she had taken at her husband's funeral to take forth the ideal her husband had given up his life for.
In a display of tremendous perseverance and grit, Swati Mahadik has been pursuing her vision of joining the army. She is currently gearing up to appear for the Service Selection Board (SSB) examination, which is then going to be followed by training at the Officers Training Academy in Chennai.
Channeling her grief into vigour for furthering a cause that her husband had fought for, Mahadik has been committed to her aim of making it into the army ranks. "Militants are provoked and misguided. They are humans like us. I want to educate them and do something for them as my husband did," she was quoted as saying in a Hindu report, talking about her vision to integrate militants into the mainstream.
"A month after the death of my brother, she shifted to Pune and started gearing up to crack the SSB examination. We supported her and took care of the children. Her daughter Kartiki is in Std. VI and she has been sent to a boarding school at Dehradun and son Swarajya is studying in a boarding school at Panchgani," Col. Mahadik's brother, Jaivant Ghorpade, was quoted as saying, in praise of her perseverance.
Swati Mahadik is a graduate of the University of Pune, and has been relentlessly training for the grueling series of tests she has to go through before she can be inducted into the army ranks.
Madhya Pradesh Chief Minister Shivraj Singh Chouhan took to Twitter to congratulate Mahadik's spirit.
Salute to Swati Mahadik, wife of Shaheed Col. Santosh Mahadik for showing exceptional courage & determination by joining the Army.

— ShivrajSingh Chouhan (@ChouhanShivraj) June 6, 2016