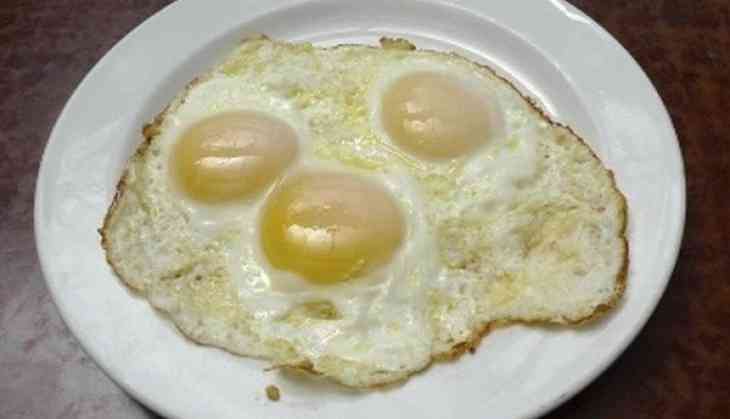 Kolkata: Man selling 'artificial eggs' arrested (ANI)
An egg a day may add nutritional value to your diet, but not a 'plastic' egg for sure.

In a bizarre incident, a man was arrested for selling 'artificial eggs' containing plastic-like material from Kolkata's Park Circus area.

On the basis of a complaint made on Thursday by a consumer of these eggs, Mohammed Shamim Ansari was arrested on 1 April.

However, in his defence Shamim claimed that the eggs were of duck and if kept in refrigerator for a day and then consumed, become like plastic.

The Kolkata Municipal Corporation (KMC) has ordered an investigation into the same.
-ANI