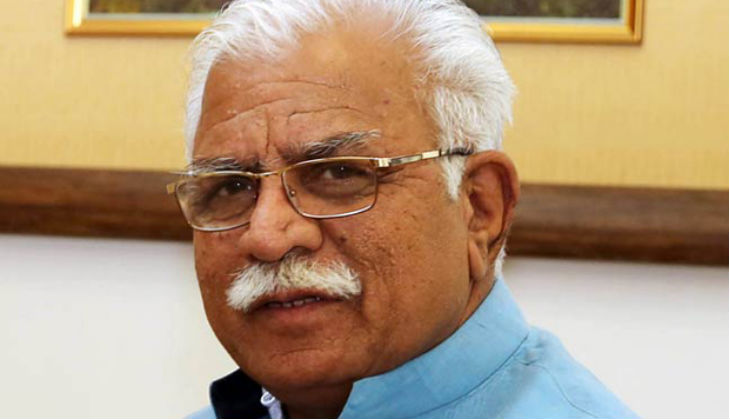 Haryana Chief Minister Manohar Lal Khattar today pitched for breeding 'desi' (indigenous) cows to boost the production of milk and said the state will set up additional centres for this purpose.
"We want to increase (the number of) desi (indigenous) cows. Our cows produced good-quality milk earlier too and that has its (own) importance. We want to promote A2 milk (cow's milk that contains only the A2 type of beta-casein protein)," Khattar said while talking to reporters after his meeting with Union Minister Mukhtar Abbas Naqvi over Haryana's concerns relating to Waqf Amendment Act.
"A centre has been set up in Kurukshetra to commercialise A2 milk and we are going to set up more such centres to promote the desi cow's milk which is beneficial for health," he said.
Replying to a question over reports that the Haryana government will tag indigenous cows after testing their DNA, the chief minister said the programme "is not about DNA testing, but promoting A2 milk".
Khattar, a former RSS member, though refrained from commenting on Sangh's chief Mohan Bhagwat's controversial remark related to Hindu population.
"The heads of social organisations have a visionary thinking. Only he (Bhagwat) can comment on that issue, I cannot," he said.
About his meeting with Naqvi at CGO complex here, Khattar said he discussed issues raised by state's Waqf properties lessees related to amendments in the Waqf Act and said the parleys were "positive".
Minister of State for Minority Affairs Naqvi, who accompanied Khattar, said concerns raised by the Chief Minister were "genuine" and that the Union government will review them.
"Also, we want to develop some big projects (in the state) and we requested the Chief Minister to allot us some land to construct them. I am happy, soon you will see some big projects by the Minority Affairs Ministry and the Haryana government rolling," he said.
The Haryana government recently launched pasteurised A2 milk, produced by indigenous cows. The Kurukshetra plant can process 5,000 litres of milk.
Khattar also lauded wrestler Sakshi Malik, who bagged a bronze medal at Rio Olympics, saying she has made not only the state, but the entire country proud.
"When she comes, she will be welcomed in a big way," he said.