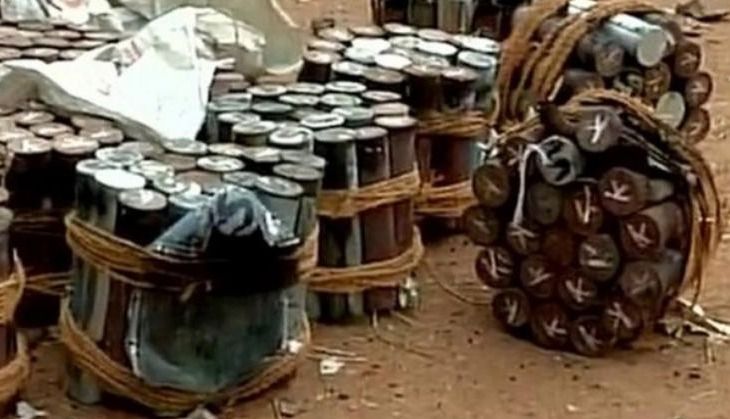 Banned chemicals that are usually used in improvised explosive devices (IEDs) were part of the fireworks that exploded in a mishap at Kerala's Puttingal Devi Temple in Paravur, Kollam, on Sunday, in which 113 people died. 
"Our initial probe says banned chemicals were used by the supplier," said Sudarshan Kamal, chief controller of explosives, on Monday.
The investigation into the tragedy revealed that the contractor hired for the annual fireworks display at the temple had stocked about 50 tonnes of gunpowder and explosive materials such as potassium chloride and ammonium nitrate.
Bomb experts believe that these materials were probably used in the crackers to increase their impact and intensity, says the Hindustan Times.
The tragedy began at 3 am on Sunday when the unauthorised display was in full swing. A spark from a lighted cracker ignited a cache of high intensity fireworks stored in a building nearby and set off a massive explosion in which building collapsed, chunks of concrete flew, and a fire quickly spread.
Potassium chloride and ammonium nitrate are banned in India.