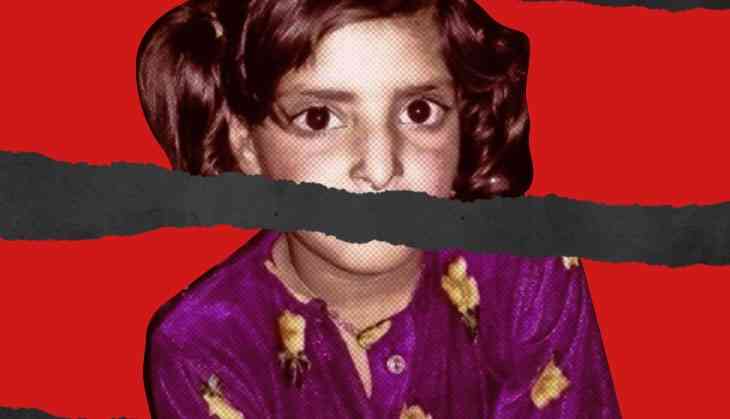 The horrific incident of Asifa rape and murder case, that has stunned entire country and has left nothing in killing humanity. The alleged rape and cruel murder of eight-year-old from Jammu and Kashmir's Kathua in a Hindu-temple has spread outrages against the government and probe did in the case. The case has got communalised and politicised, the J&K police chief hit back at the CBI probe demands into Asifa murder case from the Jammu Bar Association and members of the BJP.
Mufti Mehbooba government ordered the case to the crime branch, when local policemen attempted to protect the suspects and destroyed evidence, later was arrested. According to a tweet by BJP leader Ram Madhav, the state BJP unit passed a resolution on 1 April condemning the heinous crime that had taken place more than two months earlier. It also underlined that "the innocent should not be harassed".
The investigating team led by Kashmiri Pandit and a Kashmiri Muslim officer and the cop asked the government to task prosecutors from the Sikh community for the trial. Th Crime Branch and the special team which probed Asifa murder-rape case head by Mr Vaid told leading News Channel that they had done a professional job and hadn't spared even their colleagues who tried to destroy the evidence and compromised the investigation.
"Two special police officers have been arrested. So four of our own men who, for whatever reason, whether for a bribe or whatever reason did something wrong... even they have not been spared. So that speaks of the fairness of the investigation of Jammu and Kashmir Police", he said.
It is a very heinous crime, it can't get worse than this. The SIT has done a very professional job and filed chargesheet, now we hope justice will be done: SP Vaid, J&K DGP on #KathuaCase pic.twitter.com/qo9efMGPdO

— ANI (@ANI) April 13, 2018
When asked why the Jammu Bar Association says it has no faith in the police and wants a CBI inquiry, Mr Vaid said: "I think only they can answer this why they don't have faith in the crime branch of the J&K Police... J&K Police, which is fighting almost war-like situation and which can sacrifice its men in Kashmir can do such a great job, it is admired all over the country for its professional working and I am really surprised if somebody says they don't have trust on J&K Police."
"In J&K Police or anywhere in the country, we work as police officers, we don't work as Hindus, Muslims, Christians and Sikhs. All my officers, I can vouch for them. They work as professional police officers", said the police chief.
Asked if he was disappointed that the BJP ministers in the state were questioning their own police force, Mr Vaid said: "I have nothing much to add. You have already said it but I do feel bad about it."
Also read: Unnao rape case: Rape accused BJP MLA Kuldeep Singh Sengar held by CBI for questioning