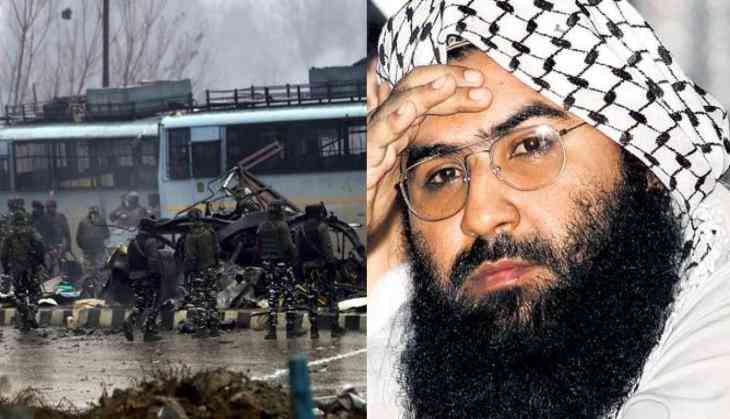 Pakistan-based Jaish-e-Mohammed (JeM) or Jaish chief Masood is on the radar of India and several other countries after the terrorist outfit carried a suicide bomber attack on security personnel in Kashmir's Pulwama in which over 40 CRPF men were killed. Fresh reports suggest that Masood Azhar had addressed cadres of the terror outfit days before Pulwama terror attack and claimed that "Pakistan is not complete without Kashmir."
According to purported audio message of Azhar, barely 10 days before the February 14 Pulwama attack, Jaish chief Masood Azhar paid "tributes to the militants killed in Kashmir", and said that "Kashmir will attain freedom soon, along with freedom of all Muslims of India." The audio message of Azhar a vital part of the evidence given by New Delhi to Islamabad against Azhar and JeM activities in Kashmir, sources said.
The audio is reportedly from an address delivered by Azhar on February 5. In the audio message, the Jaish chief can be heard drawing a comparison between the United States's position in Afghanistan and India's position in the Valley.
"The US has come to negotiate in Afghanistan, India too will be compelled to beg for negotiations before the next Kashmir solidarity day. If all Muslims of Kashmir unite against India, victory can be achieved within a month…," he is heard saying.
The evidence submitted by India comes in light when New Delhi is pressurizing to list Masood Azhar as a global terrorist at the United Nations Security Council (UNSC). This move comes strongly after Pakistan Foreign Minister Shah Mehmood Qureshi admitted that "Azhar is in Pakistan but is very very ill".
"The audio clearly shows that the mastermind behind Pathankot, Uri and recent Pulwama attacks continues to operate and instigate attacks against India," Indian Express quoted saying a top North Block official.
Also read: Mumbai: Salute! Blind scientist offers to donate Rs 110 crore for Pulwama martyrs; says, 'Inspiration to help jawans should be in blood'