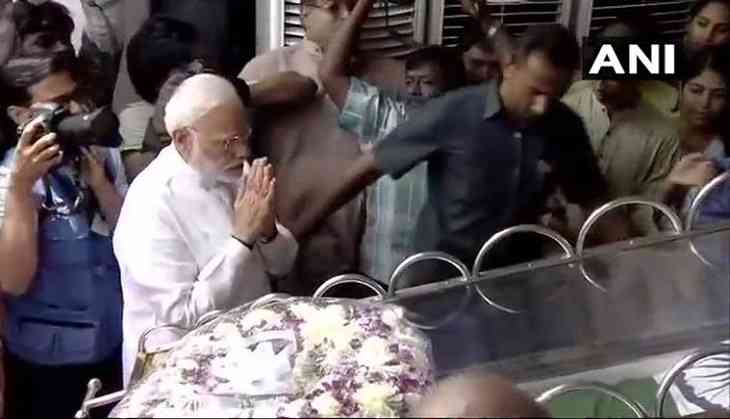 After the sad demise of DMK patriarch Karunanidhi, Prime Minister Narendra Modi and Congress president condoled his death. Now the Prime Minister reached Chennai to pay homage to the five-time chief minister at Rajaji hall.
After having paid homage to him, Modi also met his family members and expressed his condolences. Modi also shared multiple pictures of paying homage to hime with the caption saying "We have lost a deep-rooted mass leader, prolific thinker, accomplished writer and a stalwart whose life was devoted to the welfare of the poor and the marginalised. India and particularly Tamil Nadu will miss him immensely. May his soul rest in peace."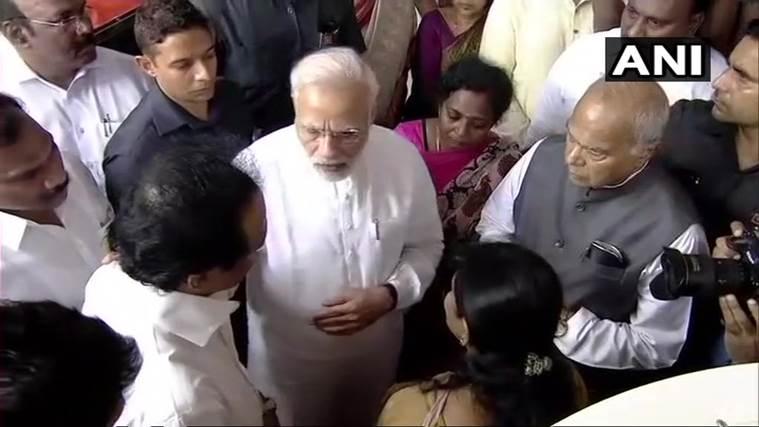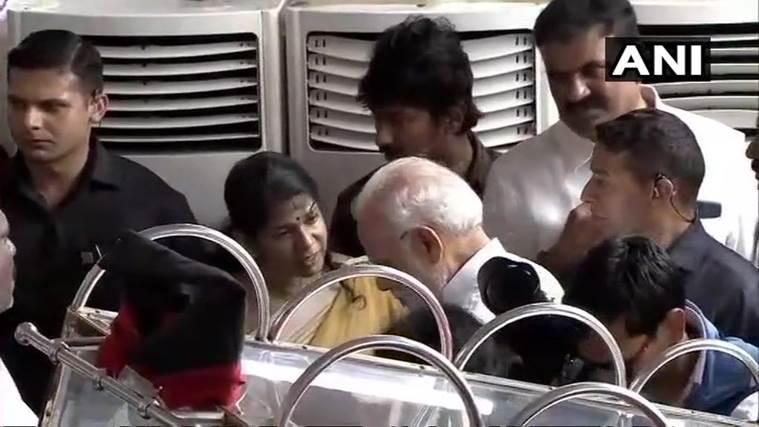 Here is the list of leaders who will pay homage to Karunanidhi at Rajaji Hall in Chennai.
Defence Minister Nirmala Sitharaman, Congress President Rahul Gandhi, Delhi Chief Minister Arvind Kejriwal, Kerala Chief Minister Pinarayi Vijayan and Governor Justice (Retd) Sadhasivam, West Bengal Chief Minister Mamata Banerjee, Congress leader Ghulam Nabi Azad, Karnataka Chief Minister HD Kumaraswamy, Chief Minister of Telangana Chandrashekhar Rao, Former Kerala CM Oommen Chandy, former Karnataka CM Veerappa Moily, Chief Minister of Andhra Pradesh Chandrababu Naidu.
Also read: Karunanidhi: How a film screenwriter became the five-time chief minister of Tamil Nadu; here is all about his journey
Prime Minister Narendra Modi pays last respects to former CM M #Karunanidhi at Chennai's Rajaji Hall. #TamilNadu pic.twitter.com/IlO5LpP93F

— ANI (@ANI) August 8, 2018
Also read: Karunanidhi: How a film screenwriter became the five-time chief minister of Tamil Nadu; here is all about his journey