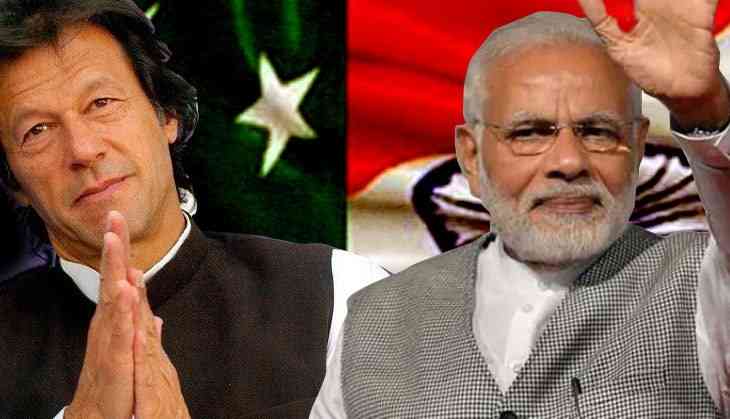 Imran Khan and Narendra Modi
The Kartarpur Corridor was opened yesterday after the ground breaking ceremony was conducted successfully but it has courted controversy for both the nations in different ways.
Pakistan Prime Minister Imran Khan, in an interview has said that he mentioned Kashmir in his speech at the Kartarpur Corridor as it is the reason which actually stops both the nations from uniting. Imran Khan is raising hopes with his comments to bring two nations on same pedestal.
Imran had also said that the Kashmir issue can be solved and has alluded that Musharraf and Manmohan 4 point formula should be revided.
Although, the Kartarpur Corridor which has been pending since last 70 years, got passed by both the governments in India and Pakistan, was the need of the hour and its more of a strategical solution rather than a political solution.
People's Democratic Party leader Mehbooba Mufti has said that this corridor will help rebuild the relation between Indian and Pakistan.
She said, "Kartarpur can be a new beginning of reconciliation between the two neighbours. We cannot change our borders but let us make them irrelevant by facilitating trade & encouraging people to people contact. This will usher in peace & progress for both India and Pakistan," as reported by Economic Times.
Mehbooba had later on added, "It is quite amusing how some TV channels are trying to distort a gesture like Kartarpur into some kind of conspiracy to create Khalistan. One fails to understand why allowing people pilgrimage to Guru Nanak Dev ji's birth place would assume such undertones."
Also read: Navjot Singh Sidhu's pic with pro-Khalistan activist triggers fresh controversy; BJP calls him 'Pakistan