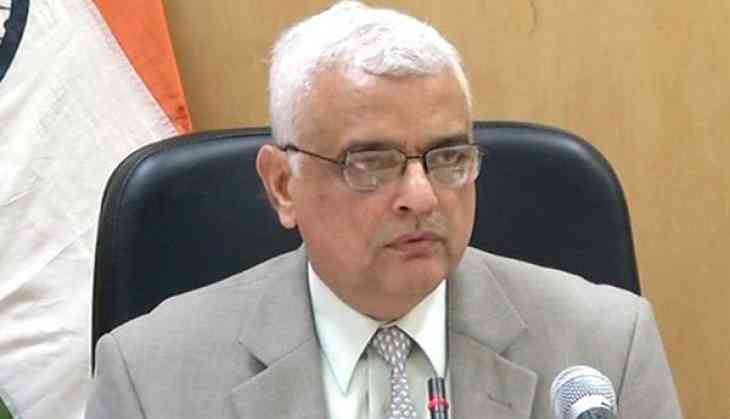 The polling for the Karnataka assembly elections date and results date has been announced. The Election Commission on Tuesday announced that the voting for the assembly elections in the state will be held on the 12th of May and the results will be announced on the 15th of May. The term of the current 224-member legislative assembly is to end on May 28.
The Chief Election Commissioner OP Rawat while addressing the media in New Delhi said that the model code of conduct will come into effect immediately after the dates are announced. The polling is expected to be single phase.
Model Code of Conduct for the elections will come into effect immediately. The eco-friendly material should be used for all propaganda exercise. Use of loudspeakers will be regulated so that people can sleep at night. Loudspeakers won't be allowed from 10 pm to 6 am, says CEC Om Prakash Rawat.
CEC Rawat said per candidate has been allotted Rs 28 lakh for expenditure. "I urge my media friends to ensure that any wrongdoings or aberrations are highlighted," Rawat said.
"The number of new voters across the state has increased by 60 lakh, taking the total number of the electorate to 4.96 crores as per the tentative electoral rolls as against 4.36 crore voters in 2013 assembly elections," state Chief Electoral Officer (CEO) Sanjiv Kumar said. According to the tentative electoral rolls, the number of male voters is 2.51 crore and female voters 2.44 crore.
The election in the state is politically crucial for the current ruling government Siddaramaiah-led Congress as well as the opposition BJP as it is the only big state where the Congress is in power after losing a several of assembly polls to the saffron party in the last few years.
Important dates for Karnataka Assembly Election 2018
17 April 2018: Issue of notification
24 April 2018: Last date of nomination
25 April 2018: Date of scrutiny
27 April 2018: Last date of withdrawal of candidates
12 May 2018: Date of Polling
15 May 2018: Counting of vote
Also read: Data leak row: Rahul Gandhi accuses PM Modi of spying on Indians; Congress deletes it's app