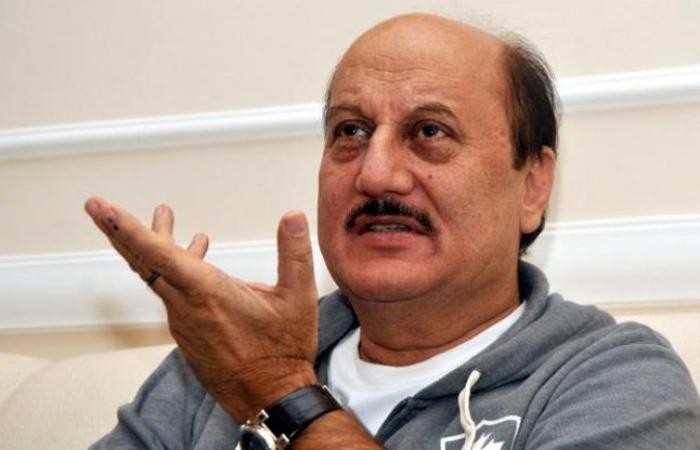 Actor Anupam Kher has been reportedly denied a Pakistani visa to allow him to attend the Karachi Literature Festival (KLF), say media reports.
But according to some reports, authorities in Pakistan have denied the news. Pakistan authorities have reportedly claimed that the actor had not even applied for a visa to attend the festival - which is scheduled to start on 5 February.
Expressing disappointment, Kher told CNN-IBN that 17 out of 18 people were granted the visa while he was the only one who was denied the same.
KLF organisers are also reportedly disappointed about the development. Festival co-founder, Ameena Saiyid, told India Today in a telephonic conversation that people in Karachi were eagerly looking forward to hosting the actor. She said:
"KLF is all about engaging with the different point of views, challenging them and getting into discussions. When people are denied to speak their mind, it is very unfortunate".

"People here in Karachi are waiting for him, desperate to meet him in person. I hope this issue is sorted out and visa is issued to him".
The incident comes just days after Kher was conferred with the Padma Bhushan. The actor has been claiming that there is no intolerance in India and only vested interested are creating a false perception about the country.
He has also raised his voice for the rights of Kashmiri Pandits who were forced to flee Kashmir. In a powerful video released last month to mark the anniversary of 25-years of their mass exodus, Kher spoke about the "brutal killings of Kashmiri Pandits" and their plight.