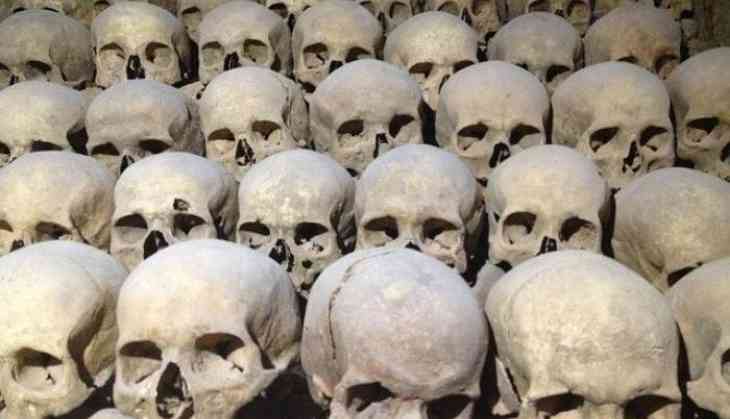 In yet another appalling incident of witchcraft and black magic, a 14-year-old girl was allegedly beheaded by a tantric in Uttar Pradesh's Kannauj district, as a 'sacrifice' to the deity.
The tantric managed to go ahead with the unimaginable brutality, as he managed to lure the father of the innocent girl in the name of gold.
What was most shocking was that she was 'sacrificed' in her own house where she used to live with her parents.
After the father of the girl did not get any gold as promised by the witchdoctor post the 'bali', he filed a complaint in the nearby police station.
The Police later recovered the body of the girl and sent it for postmortem and have now launched a massive manhunt for the absconding tantric.
In a similar incident, a four-year-old girl was allegedly beheaded and offered as sacrifice by a tantric in Assam's Sonari district last year.
The victim belonged to an Adivasi community.
-ANI