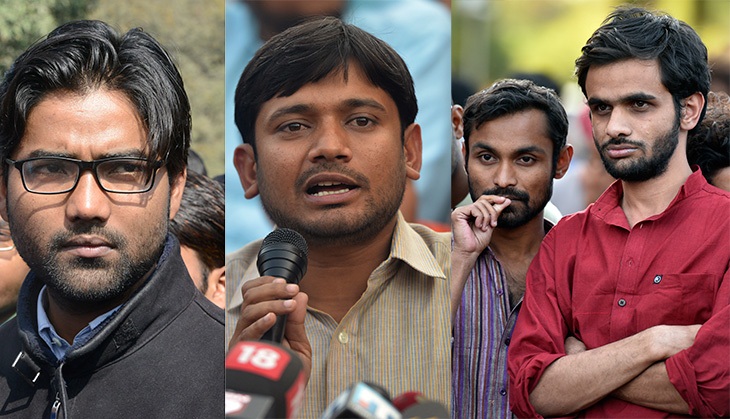 A group of JNU students led by Kanhaiya Kumar, Umar Khalid and Anirban Bhattacharya began anindefinitehunger strike on Wednesday night, declaring that they rejected the recommendations of a high level inquiry panel looking into the events of 9 February, and demanding that the university withdraw the punishment against them.
Kumar, Khalid and Bhattacharya were all accused of raising anti-national slogans at the 9 February event commemorating Afzal Guru, who was convicted and hanged in the 2001 Parliament attack case, and were arrested on charges of sedition.
"We have been maintaining right from the beginning that we have no faith in the probe committee... the inquirywas a sham," said
JNU Students Union
general secretary Rama Naga.
In return, JNU authorities have accused the students of "arousingcommunalcaste feelings, creating disharmony and colluding in the unauthorized entry of outsiders".
After the university's own inquiry committee investigated the matter, the authorities on Monday
fined Kumar
Rs
10,000, and suspended Umar Khalid and two other students. Two students had their hostel accommodation withdrawn, 14 others were fined, and two former students are no longer permitted to visit the campus.
Left leaders in Parliament called the punishment 'vengeful', according to NDTV.
Meanwhile,
five members of the ABVP are also on
a
hungerstrike, alleging that JNU is "criminalising" patriotism. The ABVP protest started when member Saurabh Sharma was fined
Rs
10,000for blocking traffic.