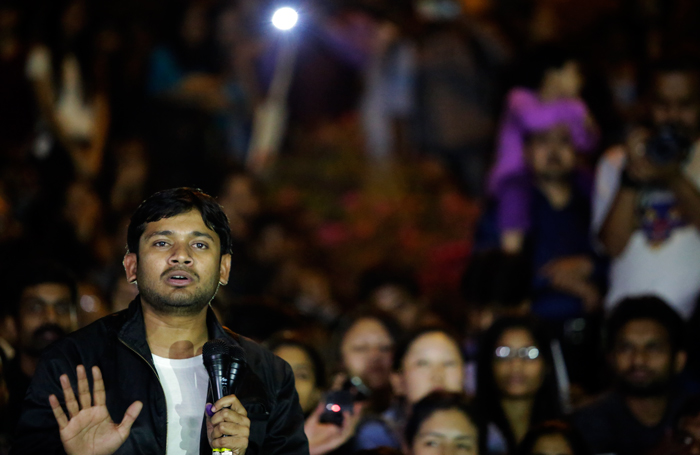 Jawaharlal National University Students' Union (JNUSU) president Kanhaiya Kumar, who is facing sedition charges, was allegedly attacked in the JNU campus on Thursday by a youth.
Students and teachers present at the spot said that the attacker called Kanhaiya for an interaction when he was attending the "nationalism" lecture in the administration block.
"Kanhaiya went to a corner to talk to him where the boy started abusing him and following the argument, he slapped him. Seeing this, students and the university's security guards rushed to rescue him," a student said.
The varsity's security got into action and took the accused to the nearest police station where he has been detained for questioning, a police official said, adding that his identity is yet to be verified.
Kanhaiya faces sedition charges in connection with an event held on campus against the hanging of Parliament attack convict Afzal Guru during which anti-national slogans were allegedly raised.
He was granted interim bail for six months by the Delhi High Court, last week, after spending 20 days in jail.
Students and teachers of the varsity had expressed apprehension over Kanhaiya's security after he was attacked by a group of lawyers in Patiala House Court premises on 17 February.
The Delhi Police has asked the varsity authorities to keep them informed of Kanhaiya's movements outside the campus. A man who claimed to be the president of "Purvanchal Sena" had last week announced a reward of Rs 11 lakh to anyone who shoots Kanhaiya. He was later arrested.