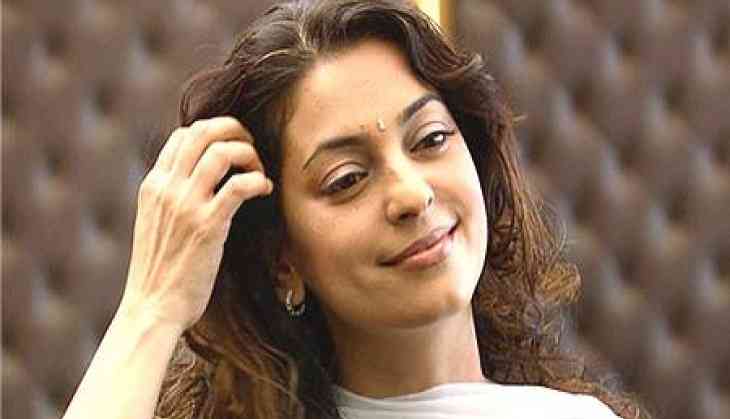 During the proceeding on Juhi Chawla's plea for the launch of 5G network in India was repeatedly hindered by a random singer, in the presence of Justice JR Midha.
The clip of the proceeding has gone rife where you can listen to a random person sing 'Ghoonghat ki aad se' from the actress' 1993 movie.
Justice JR Midha immediately told the person to mute his system. But, after sometime, someone again started singing, yet another Juhi Chawla song, which led to the removal of the person from the proceeding.
However, the person again managed to join the hearing and this time, Justice asked the person to identify himself and warned him of contempt.
The platform used for the hearing is Cisco Webex—a zoom like video conferencing app. People only who have the link to a meeting can attend. However many things went wrong for this episode to take place.
The Link was shared by Juhi Chawla:
The Delhi High Court website that list all the cases and proceedings is open for everyone to access. The link for the hearing are next to the case hearing details. This has been going on since courts have gone online, during the COVID-19 crisis.
However, not everyone would go looking it. But it augmented after Juhi Chawla made the link accessible to everyone through social media. The actress urged the fans to join and support the proceeding. This led to a notorious fanboy joining the proceeding and creating trouble.
Also Read: Centre urges states, UTs to ensure coverage of economically weakest sections of population under NFSA