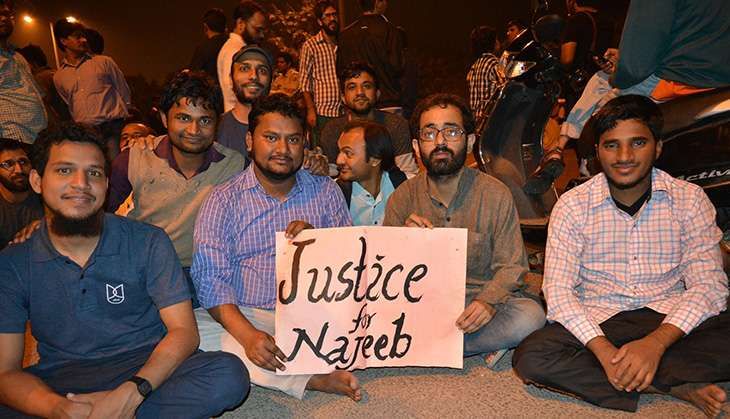 Students of the Jawaharlal Nehru University (JNU) today blamed the Delhi Police for delayed efforts to find Najeeb Ahmed, who has been missing since the last 28 days after allegedly being beaten up by a mob of 20 students mostly comprising ABVP members.
JNUSU President Mohit Pandey said, "Police has not taken any action for finding Najeeb. They have not followed the procedures and responsibilities. Those who had beaten him were not interrogated. Constantly the members of ABVP are saved. We will go to police time and again."
"The police have delayed the investigation in the beginning and are creating rumors. It is complete failure of the police and the state. They are not investigating footage of metros and Bus stoppages," said another student, Shashi.
According to reports, police sources said that missing Jawaharlal Nehru University student Najeeb Ahmed was on anti-depressants and taking medicines for insomnia and obsessive compulsive disorder.
Ahmed, a 27-year-old first-year MSc student, went missing from the campus on 15 October after getting into an altercation with members of the RSS-backed Akhil Bharatiya Vidyarthi Parishad. There has been no information about Ahmed's whereabouts so far.
--ANI