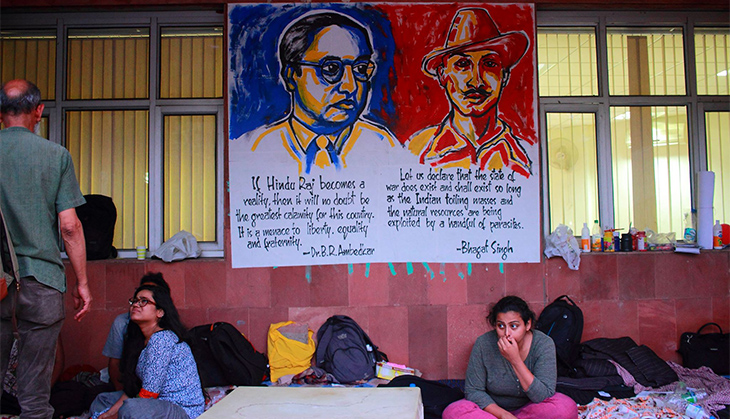 A day after over 120 teachers joined the hunger strike against in Jahawarlal Nehru University, the varsity's VC has condemned the protest as being "unlawful".
JNU VC says "hunger strike unlawful" Were Gandhi and Bhagat Singh unlawful too? #JNUonHungerStrike #StandWithJnu pic.twitter.com/7pa5Llx4Iu

— Kanhaiya Kumar (@kanhaiyajnusu) May 4, 2016
The teachers protested the administration's handling of issues in the campus and demanded that the punishment handed out to the students be revoked.

Two groups of students in the campus have been on a hunger strike since 27 April. While a faction of students are protesting in solidarity with Kanhaiya kumar, Umar Khalid and other leftist students, demanding to revoke punishments handed down to a number of the students over the 9 February Afzal Guru event row, the other group - students of the ABVP faction - are protesting to demand stricter punishments.

Jawaharlal Nehru University Vice-Chancellor M Jagdesh Kumar dubbed the hunger strike by the students as "unlawful" and called for a discussion, urging them to call of the strike immediately, reports ANI.

A total of 100 academics from West Bengal had expressed their solidarity with the protesting students of JNU demanding the University's vice chancellor to open a dialogue with the students and reject recommendations of the high level committee.