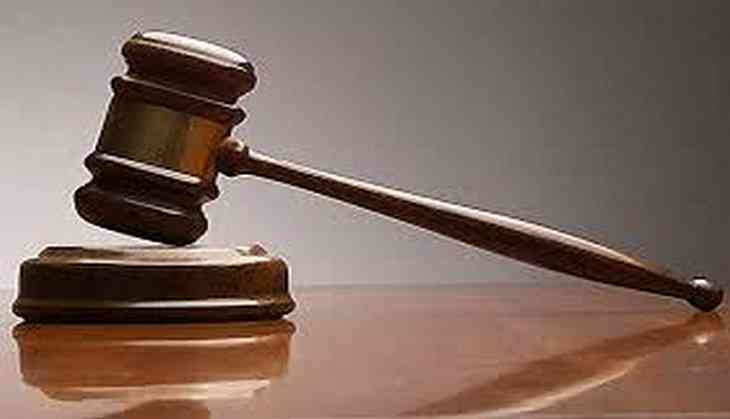 Less than a year after a cattle trader Alimuddin Ansari was lynched by cow vigilantes in Jharkhand's Ramgarh district, 11 of the 12 accused including a Bharatiya Janata Party (BJP) leader and three members of the local 'Gau Raksha Samiti' were convicted by a fast track court. The court said that the quantum of punishment will be announced on March 21.
Prosecution officials said that this is likely the first conviction in the cases of lynching by cow protectors in recent years. The defense counsel will appeal against the judgment in the Jharkhand High Court while all the convicts are in jail. The government sent the case to a fast track court under Aditional Judge-II, Om Prakash and he heard the case almost o a daily basis.
""We are very happy with the decision. Those who did this got what they deserved. We hope that the higher courts uphold this decision. We are also happy that the decision has come in a short time," Shahzad Ansari, son of Alimuddin Ansari, was quoted by the Indian Express as reacting on the judgment.
The accused – BJP district media cell in-charge Nityanand Mahato, Vicky Saw, Sikander Ram, Vikram Prasad, Raju Kumar, Rohit Thakur, Kapil Thakur and Uttam Kumar were convicted under IPC sections 302 (murder), 147 (rioting), 148 (rioting with deadly weapon), 149 (unlawful assembly), 427 (mischief causing damage) and 435 (mischief by fire).
The three members of the local Gau Raksha Samiti – Depak Mishra, Chhotu Verma and Santhosh Singh were additionally convicted under Section 120-B 9 (criminal conspiracy).
"The chargesheet was filed on September 17 and the charges framed on September 22. The prosecution produced 19 witnesses and a CD as evidence, among other material. We got support from the administration and the police, due to which we ensured conviction in a short time," said Sushil Kumar Shukla, Additional Public Prosecutor told the English daily.
Even as Defence counsel, Senior Advocate B M Tripathi, claimed that there was no evidence against the accused, a senior police officer said there was the evidences of a CD containing video clips and photographs of the lynching. And those pieces of evidence were examined by the Forensic Sciences Laboratory in Chandigarh.