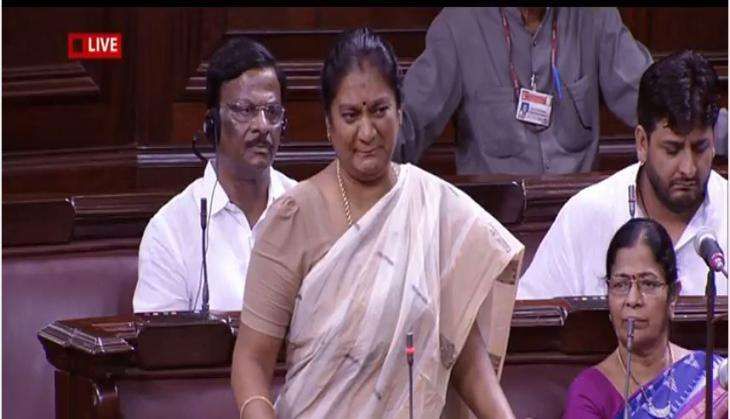 After she dramatically broke down in the Parliament today, AIADMK sacked its member Sasikala Pushpa, a close confidante of Jayalalithaa.
The decision to sack Pushpa came after she was permitted to speak in the Rajya Sabha by Deputy Chairman PJ Kurien after she raised the issue in the well of the House. "There is a threat to my life. I am being pressured to resign from my Constitutional position. Sir, please help me," she said.
The development comes a day after her fight with DMK MP Tiruchi Shiva on Sunday in an airport where she allegedly slapped him. She claimed that Shiva had made 'uncharitable' remarks about AIDMK and was forced to react.
Following her breakdown in the Parliament, AIADMK sacked her saying she had brought a bad name to the party.