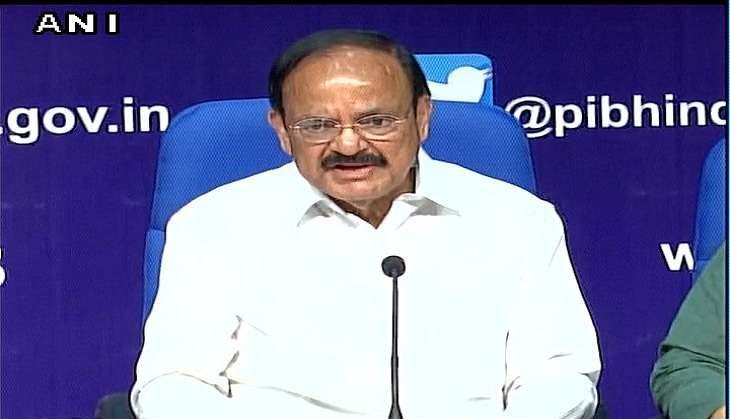 Union Minister Venkaiah Naidu, on 9 October visited Tamil Nadu Chief Minister, Jayalalithaa who is undergoing a treatment at the Apollo hospital.
Asserting that Jayalalithaa was responding well to the treatment, Naidu said that it was unfair to spread rumors when a person is being treated at the hospital.
"I had a detailed briefing by the doctors over the treatment that is going on, they told me that she is responding to the treatment. I am confident that she will be normal and she is improving," Naidu told the media.
"It's nor fair on anyespecially when a person is being treated in a hospital," he added.
Meanwhile, AIADMK authorities are discussing to put a stand-in leadership in place to take control of the government as the state chief minister J Jayalalithaa is admitted in hospital since last two weeks.
Also, yagnas were performed in several temples seeking a healthy and long life for Jayalalithaa in which former state minister Valarmathi participated.
Similarly, special prayer sessions were organised at various churches.
Jayalalithaa, 68, was admitted to the Apollo Hospitals in Chennai for fever and dehydration on 22 September. Subsequently, Apollo Hospitals said she was cured of fever and needed to be in the hospital for observation.
There are two options that are being considered by the officials. The functionaries may decide to hand over Jayalalithaa's portfolios to other senior ministers or to select an interim chief minister.
Bharatiya Janata Party (BJP) leader Subramanian Swamy on 7 October wrote to Union Home Minister Rajnath Singh and urged him to impose President's rule in Tamil Nadu in the wake of Chief Minister J Jayalalithaa's current health.
--With Agency inputs