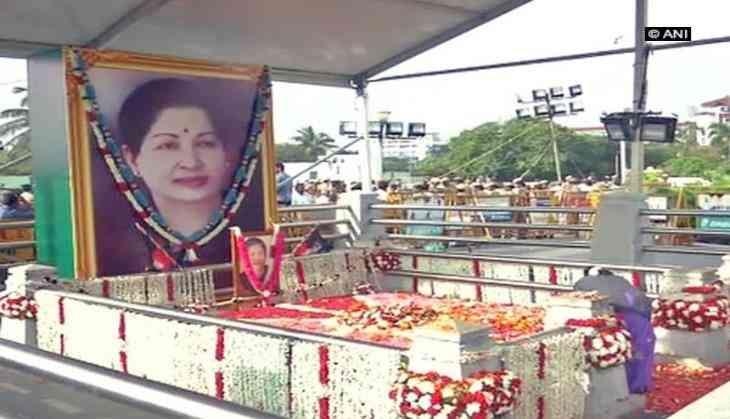 People gathered in large numbers on 5 December to pay homage and tribute to their 'Amma' at Jaya memorial in Marina Beach on her first death anniversary.
They paid floral tributes to former Tamil Nadu chief minister Jayalalithaa, who passed away after a prolonged disease last year.
Amma's followers, who gathered from across the state, expressed remorse over her death.
One of them was seen with his body painted with the flag of All India Anna Dravida Munnetra Kazhagam (AIADMK).
The entire state of Tamil Nadu came to a standstill after AIADMK supremo Jaya died of cardiac arrest on December 5, 2016.
The political emptiness that her death created is felt even today by her party members and followers.
AIADMK national spokesperson Apsara Reddy, who was present at the memorial, said that nobody can replace Amma.
"The political developments in the state after Amma's demise have been very sad. Nobody can replace Amma," said Reddy.
"Jayalalitha gave a transgender woman as me the position of a national spokesperson. I am the first ever transgender national spokesperson in India which is a huge fact," added Apsara.
-ANI