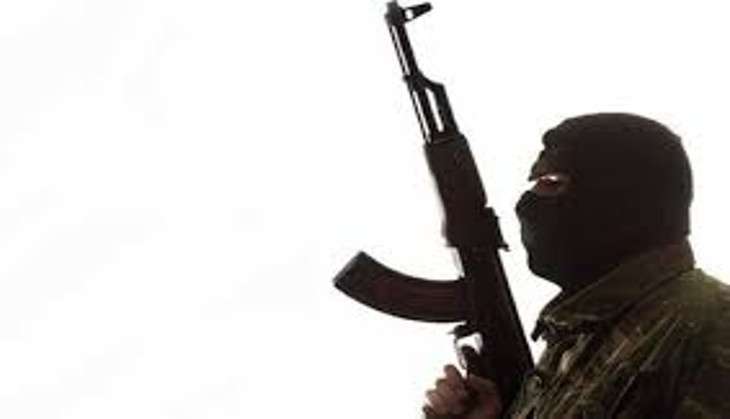 In a massive crackdown on terrorism in the Valley, two local Jaish-e-Mohammad militants have been arrested in Kanispora area of Baramulla district in Jammu and Kashmir, on 22 October.
The militants were nabbed in a joint search operation launched last night by the 52 Rashtriya Rifles and Special Operation Group (SOG) Baramulla.
Also Read: J&K: Alleged Pakistani spy arrested in Samba sector; 2 SIM cards, map recovered
Ammunition apart from an AK 47, a pistol and grenades were recovered from them, including Jaish and Hizbul Mujahideen stamps.
Meanwhile, in a major breakthrough regarding national security, a Pakistani spy was arrested in Samba sector of Jammu and Kashmir as he was making attempts to escape.
The spy named Bodh Raj was held along with two Pakistani SIM cards and a map showing deployment of forces was also seized from him.
Also Read: PoK observes 'Black Day' to mark invasion of Kashmir by Pakistani Army
Earlier, a massive house-to-house search operation was launched in Baramulla after security forces received intelligence of active terror hideouts.
One such operation was held earlier as well in which Chinese and Pakistan flags were recovered besides some arms and ammunition.
The Army and the JK Police are sweeping through the area to locate after receiving wind of untoward elements as the entire city of Baramulla is on lockdown.
Also Read: Jammu: Pakistan violates ceasefire in the RS Pura sector
Earlier, terror group Laskar-e-Taiba had warned the Baramulla SHO for carrying out an operation in which at least 44 were arrested for terror-related activities.
The crackdown was part of a joint operation by the Army, the BSF, the CRPF and police in several localities, including Qazi Hamam, Ganai Hamam, Taweed Gunj and Jamia, considered safe havens for terrorists.
-ANI