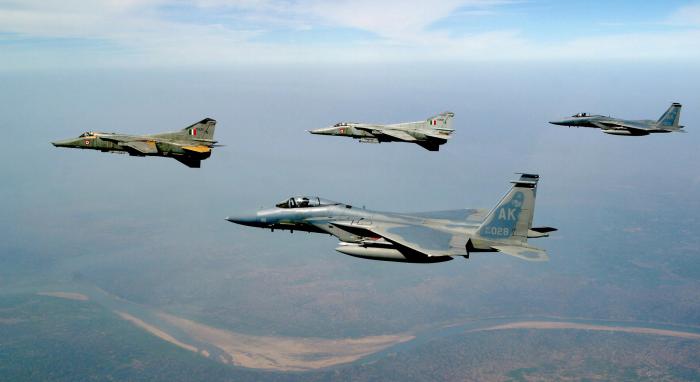 On Monday, the Jammu and Kashmir government imposed a blanket ban on all sorts of "private airborne activity" within a radius of one kilometre from any defence/security forces installation in Jammu for a period of 60 days.
The ban has been imposed after the Indian Air Force (IAF) issued an alert that terrorists may use sub-conventional methods like paragliders, parachutes, air balloons etc. to target IAF, defence and police installations in near future.
According to the Indian Express, the ban order issued by District Magistrate, Jammu, Simrandeep Singh says that it has become "imperative to impose restrictions on agencies involved in adventure sports like parasailing, paragliding, or other similar airborne objects'' as it has been brought to his notice that terrorists may use "sub-conventional methods'' like "paragliding, parachute etc., to target IAF/Defence/Police installations in near future''.
The order further added that there will be no airborne activity like parajumping, paragliding, hoisting of air balloons etc., within a radius of one kms from any defence/security installation in Jammu, prior permission of the District Magistrate shall be required in case any such activity is to be conducted anywhere in the district.
Under the order, all the private agencies involved in such business need to disclose the details along with the details of their equipments/items to the Additional Deputy Commissioner (Law and Order) Jammu within 60 days of the issuance of this order.
Anyone willing to start such business or activity shall seek prior permission of the District Magistrate, it said, adding that any private/government agency subletting any such equipment/item to any third person shall do only with his prior permission.