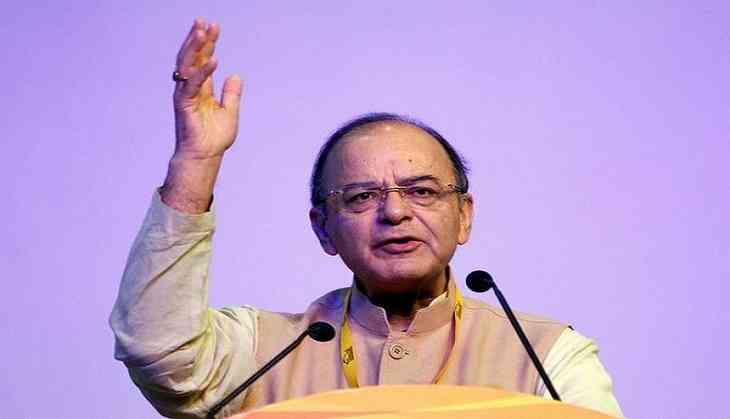 Union Finance Minister Arun Jaitley on Saturday expressed his confidence in Jammu and Kashmir stating that the valley will soon join the Goods and Services Tax (GST) roll-out.
"The National Conference (NC), when in power, was very much a part of the GST structure. Party's leader Abdul Rahim Rather was the chairperson and I hope they take a broad vision. I am confident that Jammu and Kashmir will soon join," Jaitley said while addressing a press conference.
He added that he has also spoken to former Jammu and Kashmir chief minister Omar Abdullah and requested him to support the GST.
"If GST is not implemented, consumers in the state will have to pay tax twice over and manufacturers in the state will be disadvantaged. If the GST is not implemented in the Valley then the local traders and merchants will suffer whereas those neighbouring the state will flourish," Jaitley asserted.
Earlier in the day, all shops and business establishments were closed and transport was off roads in Kashmir after traders and transporters called for a shutdown on the GST issue.
As the state of Jammu and Kashmir enjoys 'special status' in the Indian Constitution through Article 370, traders, transporters and opposition parties have raised objections with regard to the implementation of the GST in the state.
However, the People's Democratic Party (PDP) - Bharatiya Janata Party (BJP) Government has claimed that the 'special status won't be diluted in any case'.
Those opposed to the GST demanded some amendments to enjoy some benefits.
The State Government has called for a special session from July 4 to July 8 where the GST Bill will be debated and is expected to be passed.
The Kashmiri Traders and Manufactures Association sat on protest against the one nation one tax policy under GST demanding a separate GST tax for Jammu and Kashmir.
Ending more than 11 years of hectic argument between the Centre and states, the GST was passed and is now set to completely transform the indirect taxation landscape in the country, involving both central and state levies.
However, the GST will make India a common market with common tax rates and procedures and remove economic barriers.
-ANI