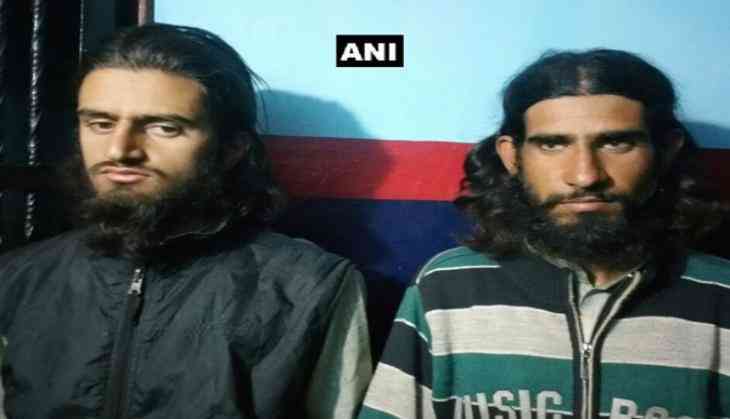 Two militants arrested for attacking Banihal camp (ANI)
The Indian Army and the Jammu and Kashmir Police, in a joint operation, apprehended two terrorists, involved in the attack in Banihal on the Sashastra Seema Bal (SSB) personnel on 21 September.
The Army said that two service rifles, including an AK-47 assault rifle and an insas rifle, which were snatched during the attack, were also recovered from their possession.
"Two terrorists namely, Gajnafar and Arif had been recruited by the inmical forces in the Kashmir valley to foment terror in the Chenab valley region. The duo, along with Aquib Wahid, was involved in the heinous crime wherein one SSB personnel was martyred and another critically injured. The terrorists have been handed over to the police and hunt for Aquib is presently on," the Indian Army said.
The Army further informed that the apprehension is a "significant blow" to the "nefarious" designs of the anti-national elements in promoting and supporting terrorism in otherwise peaceful Chenab Valley in the state.
The search of the area and further investigations are under progress.
One SSB Head Constable lost his life in the attack and another Assistant Sub Inspector (ASI) was admitted to the Srinagar hospital after sustaining injuries, on 21 September.
The police also said that they recovered two mobile phones in a bag near the site of the incident.
The attack was carried out on the 14th Battalion of the Sashastra Seema Bal at about 7:15 p.m. The SSB party, which is responsible for security of the Banihal Tunnel, was returning from duty.
-ANI