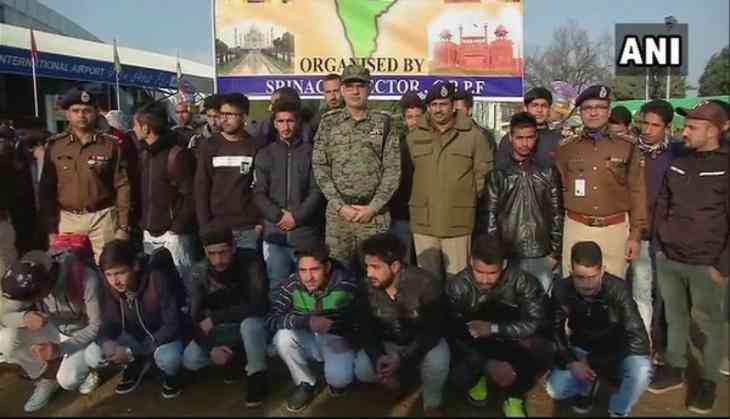 The Central Reserve Police Force (CRPF) has sent 36 football players who recently played in the football tournament organised by the CRPF Kashmir sector, on 'Bharat Darshan' to different parts of the country.
Inspector General (IG), CRPF, Ravideep Sahi said the aim is to engage Kashmiri youth in sports so that they get an exposure.
"The tour gives immense experience to players, who have come from different states and the players also get different sports experience from other states," Sahi added.
One of the players, Wahid Abbas, told ANI that such tours will inspire the players of Kashmir and therefore they will play with their hearts in every performance.
Another fellow player, Sohail said, "The tournament was held by 43 bn (CRPF) in Budgam. It was announced that the two finalist teams will be taken on a tour. It will be a huge exposure for all of us as we will get to learn about different kinds of sports".
Under 'Bharat Darshan' tour the players will be taken to different historical places in the country.
--ANI