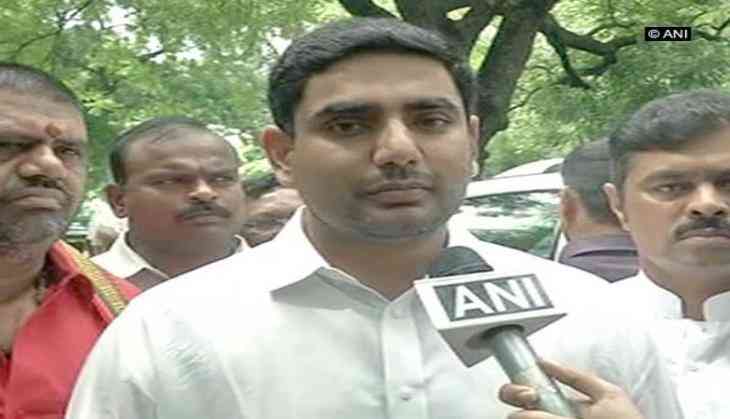 Andhra Pradesh Minister Nara Lokesh on 10 August condemned the remark made by Yuvajana Shramika Rythu Congress Party (YSRCP) leader Y.S. Jaganmohan Reddy and advised the latter to introspect before criticising others.
"It reflects quite poorly. He should introspect and then criticise, because the chief minister's age is equivalent to his father's age," Lokesh said.
Lokesh said that the language used by Jaganmohan Reddy is unfortunate and it does not go well with the people of Andhra Pradesh and the country.
"Unfortunately, in democracy we have to live with this. When there is a chief minister there is a leader of opposition. This is not the first time he has made such an accusation," he said.
On June 4, Jaganmohan Reddy during his campaign at Nandyal spewed an absolute shocker when he said people like Chief Minister Chandrababu Naidu should be shot in public.
Addressing a crowd in Nandyal town, ahead of the by-elections, Jagan said, "A person like Chandrababu Naidu should be shot in public for his double speak and unending deeds of corruption."
Nandyal is a constituency in the state's Rayalaseema area that has been witnessing a political void ever since the death of its sitting MLA Bhuma Nagi Reddy from a heart attack on March 12 this year.
While TDP has named Bhuma Brahmananda Reddy as its candidate, the YSRCP has named Silpa Mohan Reddy as its nominee.
-ANI