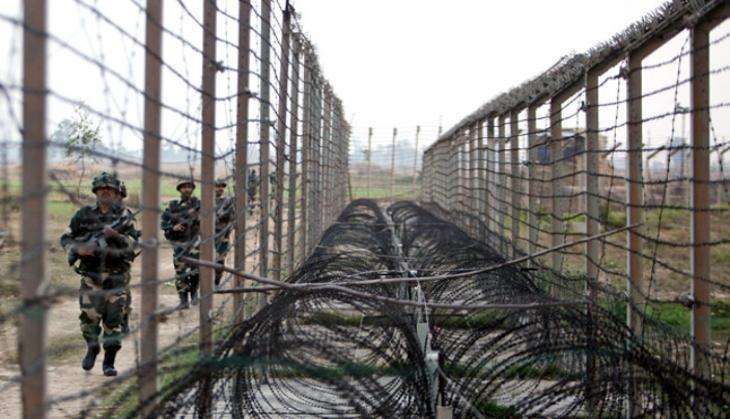 Violating the ceasefire, Pakistani troops fired from small arms and shelled mortar bombs on forward posts along the LoC in Rajouri district, drawing retaliation from Indian troops, on 18 October.
"There was ceasefire violation by Pakistani troops along the LoC in Naushera sector of Rajouri district", a defence spokesperson said.
Also Read: Kashmir unrest completes 100 days; mobile internet services continue to be suspended
Pakistani troops fired 82 mm mortar bombs and used small and automatic weapons in the firing on forward Indian posts in Laam Battalion area in Naushera from 2030 hours to 0130 hours, the spokesperson said.
Indian troops guarding the LoC retaliated, he said, adding no one was injured in the ceasefire violation.
Also Read: Pakistan ready for talks if India serious on resolving Kashmir issue: Nawaz Sharif
Few rounds were also fired in Naushera sector late last night.
In the recent past many times cease fire has been violated. Earlier this week, an army jawan was killed after Pakistani troops fired across the border in Rajouri district.
Following the incident, defence minister Manohar Parrikar said that the Indian Army was giving a befitting reply to such ceasefire violations.
"I wonder that a Prime Minister from land of Mahatma Gandhi and a defence minister from Goa and surgical strikes, the situation was quite... maybe the RSS teachings was there, but this was very different kind of combination", Parrikar was quoted to have said in an Indian Express report.