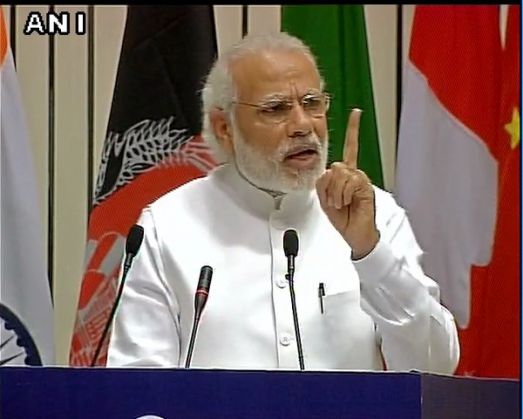 Prime Minister Narendra Modi has reportedly put an end to the negotiations between his party and the Mehbooba Mufti-led People's Democratic Party in Jammu and Kashmir, a daily reported.
The Telegraph quoted a senior BJP leader as saying: "Yes, you can say it is over."
The two parties that had formed a coalition government in the state after the negotiation of an Agenda of Alliance by late Chief Minister Mufti Mohammed Sayeed, have been at a stand-off regarding the formation of government after Mufti Sayeed's death in January. This means that Jammu and Kashmir is now under governor's rule. If the PDP-BJP alliance should formally break up, fresh elections will have to be called, says The Telegraph.
Modi apparently intervened just as Mehbooba and Amit Shah, president of the BJP, appeared to be sorting out their differences at a meeting on Thursday.
Senior BJP leaders said that Modi said Mehbooba was making too many new demands which made her an untrustworthy ally.
- Inputs from The Telegraph