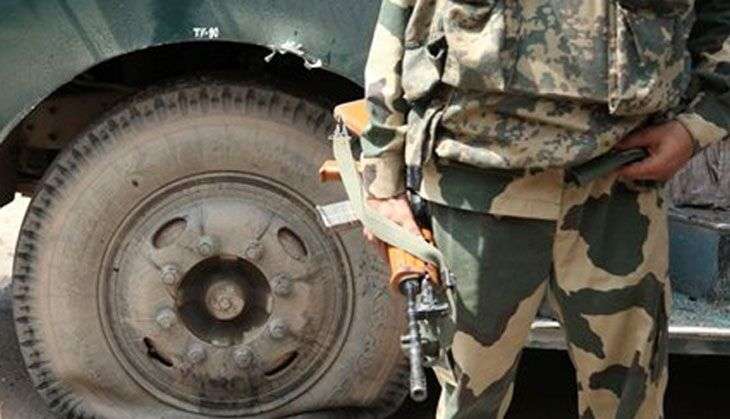 An alleged Pakistani spy was arrested in the Samba setor of Jammu and Kashmir on 22 October and reportedly he is being interrogated by the security forces.
The arrested person has been identified a resident of Arnia sector in Jammu district, Bodh Raj.
According to media reports, officials have recovered two SIM cards and a map showing deployment of security forces from Bodh Raj.
The Samba District Police has said that based on the information received from Military Intelligence with regard to the involvement of Bodh Raj for his espionage activities and passing on vital information regarding deployment and movement of security forces to Pakistan, a special operation was conducted to nab him in the border area of Ramgarh.
"This is a major breakthrough so far as national security is concerned and the arrest of some more persons is also likely in the days to come," the Samba Police said in a statement.
Upon his personal search two Pakistani SIM cards, one map showing deployment of forces, two Indian made mobile phones and one memory card were recovered from his possession.
In this connection a formal case has been registered against Bodh Raj under Unlawful Activities (Prevention) Act, 3 Official Secret Act and the investigation of the same has been taken up.
Earlier in August, an alleged Pakistani spy was arrested from Jaisalmer and items containing information on India's defence institutions seized from him.
Also Read:Pakistan violates ceasefire in the RS Pura sector in Jammu
Earlier in the day, it was reported that Pakistan rangers again violated ceasefire along the International Border (IB) in the RS Pura sector of Jammu district by resorting to small arms fire late on Friday night.
"Small arms bursts are beings fired by Pakistan Rangers in Abdullian village in the Suchetgarh sector in RS Pura," Deputy Commissioner Jammu Simrandeep Singh said.
He said people have been advised to stay indoors and so far no relief camps have been set up and the situation will be monitored for the next 18 hours.
A BSF officer said the jawans were giving befitting reply to Pakistan Rangers.
The latest ceasefire violations came hours after the BSF claimed to have killed seven Pakistan Rangers and one terrorist in the "retaliatory fire" in the Kathua sector on the international border.
- With PTI inputs