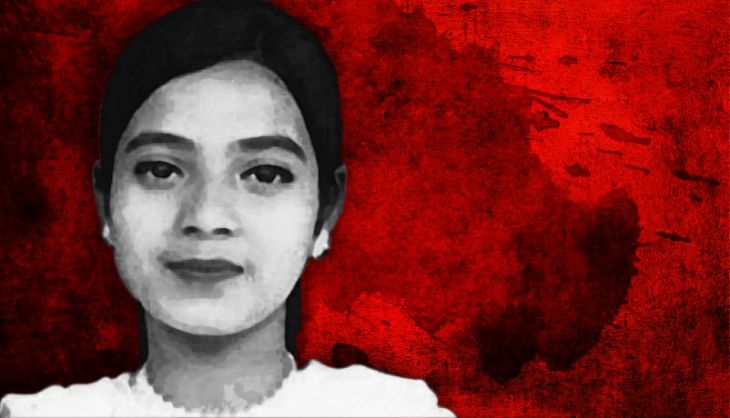 An investigation by the Jammu and Kashmir Police in 2004 had established the identity of a Lashkar-e-Taiba operative killed in the alleged fake encounter in which Ishrat Jahan was shot dead, reports The Indian Express.
The J&K police on 26 June, 2004, had arrested a man they called "Lashkar-e-Taiba commander, Shahid Mehmood". Mehmood's revelations during interrogation were later used in affidavits by Gujarat and the Centre Ministry to establish that one of the three men killed with Ishrat was "Amjad Ali alias Salim alias Babar, a Pakistani terrorist".
During his interrogation, Mehmood allegedly revealed that Babar "had been dispatched to Ahmedabad by Muzzamil (a senior LeT commander) for a VIP target".
However, Mehmood and another Pakistani militant were shot dead on 28 June, 2004, in an alleged fake encounter 13 days after Ishrat and her companions were killed in Gujarat.
The J&K police had also claimed that they had busted a Lashkar module of 18 men in Srinagar who had provided logistic support to Mehmood and Zahid. They said that this module was connected with the "suspected LeT operatives who were gunned down in Ahmedabad on June 15".
All the 18 men arrested, who included an electrician at the Chief Minister's residence, a minister's driver and a policeman, were later released on bail.
Mehmood and Zahid were the only two witnesses who could have identified Babar. After they were killed, the J&K police refused to allow the Gujarat police take custody of the 18 men connected with the LeT module.
When a Gujarat police team went to Srinagar in search of the four men whom the J&K police claimed had sheltered Babar, they were allowed to question only three of the four.
This means that Mehmood's revelations during interrogation are the only evidence to establish the claim that at least one of the people killed in the Ishrat Jahan encounter was a Pakistani national and an LeT operative.
However, Mehmood had never named Ishrat or her companions, and never spoken about any conspiracy against the then Gujarat CM Narendra Modi.
The J&K police said Mehmood had organised the attacks on the Pamposh Hotel in 2002, the Ali Jaan Complex in 2003, and the CRPF's 62 battalion in Indira Nagar and the Press Information Bureau. He was also accused of killing J&K police DIG Mohammad Amin Bhat and apparently planning an attack at the Bombay Stock Exchange.