Somi Das
| Updated on: 10 February 2017, 1:48 IST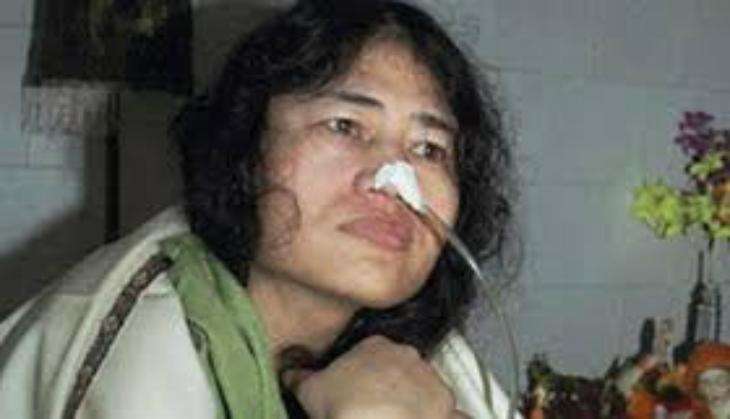 Manipur's most well-known activist who has spent over 16 years of her life without eating or drinking anything - Irom Sharmila - has decided to break her fast. All these years her only demand has been repealing the controversial Armed Forces Special Powers Act that gives the Indian Army unbridled power. Today she announced that she will end her fast on 9 August.
We still do not know what triggered Sharmila's decision. In earlier interviews, a very determined Sharmila has always made it clear that she would only end her fast when AFSPA is revoked.
As per the statement she has given to the media, Irom, popularly known as the Iron Lady of Manipur, has given up on any hope of the State responding to her demand. She wishes to enter politics to continue fighting for her cause.
Her decision to end her fast comes at a time when another Indian state that has seen the imposition of AFSPA for a long time --Jammu and Kashmir -- is erupting with violent protests. This makes it all the more important for us to remember, why the 42-year-old had to undertake this arduous fast of 16 years and as a result remain incarcerated on charges of attempted suicide.
I will break my fast as the Govt has failed to give any positive response, will fight elections to resolve the issues: Irom Sharmila

— ANI (@ANI_news) July 26, 2016
Why did Irom Sharmila begin her fast?
Irom Sharmila was always driven to do something for the people of Manipur. In the year 2000, after a short course in journalism, she wrote for a local paper, Hueiyen Lanpao. She was actively participating in seminars on the Manipur conflict. It was at this time that the Malom Massacre occurred in which 10 innocent civilians were shot dead by Assam Rifles in November 2000.
The incident occurred on 2 November, a Thursday. In an Indian Express profile of the Iron lady of Manipur, she is quoted as saying that like many Hindus, Manipuri women used to fast every Thursday and mark it as a religious ritual. However, following the incident, she wouldn't break her fast for the next 16 years. And so began her struggle to get the draconian law AFSPA revoked that allowed armed forces to kill innocents with impunity.
Jailed for attempted suicide
It didn't take long for Sharmila's fast to take political centrestage. Clearly, the state was uneasy with her determination. So the easiest way to break her will was to keep her behind bars on charges of attempted suicide and force feed her through a nasal tube.
She has lived her entire life in the Special Ward at the Jawaharlal Nehru Institute of Medical Sciences in Imphal, Manipur. She has always refused to plead guilty in Court. As per Section 309 of the IPC, the maximum punishment for attempted suicide is one year. Whenever the Court granted her bail, she would be rearrested for continuing her fast.
She even tried to invite the central government's attention to the issue by sitting on a fast at Jantar Mantar, Delhi on October 4, 2006. However, she was arrested by the Delhi Police.
In all these years of confinement, she has been allowed minimum interaction with the outside world. Journalists are not allowed to take her videos. No more than 20 minutes are allowed to people who visit her.
However, amid all the political turmoil and restrictions around her, Sharmila kept alive the woman in her. She fell for Desmond Coutinho, a British-Indian of Goan origin through an exchange of letters. She cherishes his gift and looks forward to meeting him.
The state power couldn't mess with is her determination to fight against AFSPA.
Her decision to call off her 16-year-long hunger strike is being hailed as good news. Her plan to take the political recourse is a brave decision. One might be skeptical about it as of now, but Sharmila has reinforced her commitment to fighting AFSPA and infused new life to the cause in general.