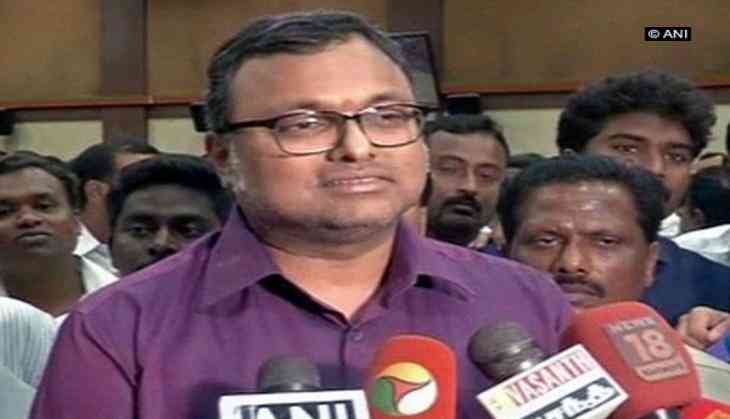 The Supreme Court on Friday will continue hearing the case against former union minister P. Chidambaram's son Karti Chidambaram, who is alleged to have done irregularities in the Foreign Investment Promotion Board (FIPB) clearance for INX media.
The FIR lodged by the Central Bureau of Investigation (CBI), on May 15, alleged that Karti illegally took service charges for getting the FIPB clearance when his father P. Chidambaram was the finance minister.
Earlier, the Supreme Court had refused Karti to move abroad and made it clear that he cannot leave India.
On August 18, the top court had directed Karti to appear before the probe agency for questioning in the case.
On May 16, the CBI raided Karti's residence, along with 13 other locations in New Delhi, Gurugram, Mumbai and Chandigarh.
The raids were regarding a 2007 case, in which INX Media had allegedly paid bribes to get an FIPB approval.
An FIR was filed against Karti, Indrani Mukherjee and Peter Mukerjea, who owned INX media.
-ANI