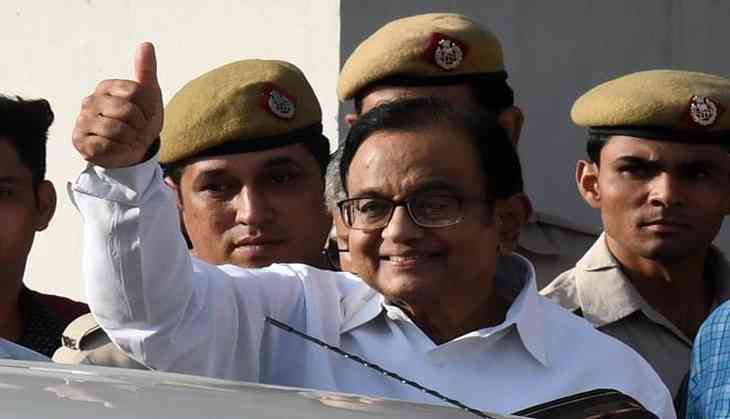 The Supreme Court will deliver a verdict on former finance minister P Chidambaram's bail plea on Tuesday in the INX Media Case. A bench of Supreme Court judges R Banumathi, AS Bopanna and Hrishikesh Roy will take the call on the final verdict. The court has already reserved their verdict on 18th October. The senior Congress leader has challenged Delhi High Court order to dismiss his bail plea.
The CBI (Central Bureau of Investigation) had opposed the bail plea claiming that the former finance minister had attempted 'pressurise and influence the key witnesses in the INX Media case. Solicitor General Tushar Mehta had earlier told the court that Chidambaram was influencing the witnesses and High Court also had taken note of these statements, on this basis plea was rejected.
P Chidambaram was arrested on 21st August and is currently lodged in Tihar Jail, Delhi. On Friday, the CBI had charge-sheeted him with others in INX Media corruption case. The INX Media case came into the scan after CBI found P Chidambaram gave clearances to INX Media in the matter of the Foreign Investment Promotion Board (FIPB). Chidambaram cleared it when he the finance minister of India. According to CBI investigations, Chidambaram cleared 305 crores to three Mauritius-based companies in his capacity as finance minister was more beyond his financial powers.
According to Income Tax, Enforcement Directorate, and CBI charges, Indrani and Peter Mukerjea, now divorced couple who co-founded INX Media in 2007 entered into a criminal conspiracy with Karti Chidambaram, son of then finance minister P Chidambaram in UPA government.
Also Read - Exit polls 2019: BJP to make clean sweep in Haryana, NDA in Maharashtra