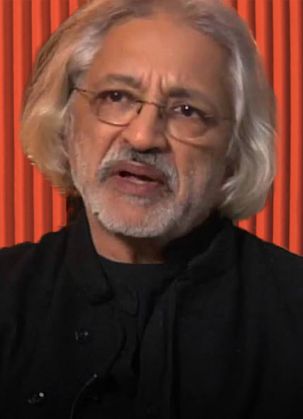 After acclaimed writers returned their Sahitya Akademi awards creating furore and drawing international support, renowned filmmakers too have protested against rising intolerance in India.
On 28 October, 10 filmmakers including the likes of Dibakar Banerjee, Anand Patwardhan and Rakesh Sharma joined the fray and returned their national awards to the government as the FTII strike between students and the government over appointment of Gajendra Singh crossed 140 days.
While Finance Minister Arun Jaitley called the protests as 'paper protests' and 'manufactured', academicians have written open letters to the Modi government seeking answers to attack on free speech, lynching, bans etc.
Catch spoke to Anand Patwardhan about the protests, rising level of intolerance in India and the FTII tussle.
Vishal Manve: After eminent writers and scientists, now the filmmakers have complained against rising intolerance in India. What message do you think this move will send to the current government?
Anand Patwardhan: I don't have real hope that the current government will change its mindset because of our protests. But people at large are waking up. Writers, artists, scientists and filmmakers are speaking out. People who were either too afraid or wanted to give the government a fair trial are realising that the time to speak out is now. They are realising that communal forces are hijacking the spirit of our Constitution.
VM: Do you think, there is a direct rise in number of intolerance-related incidents after the Modi government came to power?
AP: There is continuity. The hijacking of India began before the Modi government came to power. Forces that were committed to the formation of a Hindu Rashtra began organising almost a 100 years ago. They worked for decades before they were finally able to grab power. So to point out that the Babri Mosque was demolished while a Congress party ruled at the Centre or that Dr. Dabholkar was killed during Congress rule, or to say that the Muzzaffarnagar violence happened under a Samajwadi government in UP, is to completely miss the point. No matter who is in power, Hindutva forces that believe in the dictatorship of a tiny upper caste elite actively work for their own narrow cause.
RSS was banned and went underground after the assassination of Mahatma Gandhi. The ban was revoked when the RSS gave a written undertaking to not indulge in political activities and only remain a 'cultural' group. Did it keep its word? If the RSS is not in politics, who is? After Gandhi's assasination the RSS became deeply unpopular and for a few decades the communal virus was contained. Then the Ram Janmabhoomi movement and the 1992 Babri Masjid demolition created a huge divide between Hindus and Muslims. There were victims on both the sides as Muslim minorities suffered in India, while Hindu minorities suffered in Pakistan and Bangladesh. In India the formation of the Vishwa Hindu Parishad and quasi-military outfits like the Bajrang Dal, continued the battle for political control with ever greater viciousness.
So don't look at who is in power, look rather at the mechanisms by which monochromatic forces are unleashed. Beef killing has a direct BJP hand as it was reported that a BJP leader's son had fabricated the story of beef consumption and forced the local priest to announce it on the temple loudspeaker. This deliberate lie led to the lynching of an innocent man, a man whose son was enrolled in the Indian Air Force. Investigations are on, so let's see if the truth comes out.
VM: Jaitley and other NDA leaders have dismissed all the protests as manufactured. Do you think this is a worrisome trend?
AP: Why should we worry about what those in power have to say? We will do what is necessary. They (The government) will not give us medals for our actions but only complain and dismiss our actions. It is the ordinary public that has to think about the current chain of events.
VM: How difficult was it returning the awards?
AP: The award means a lot to me so the decision to return it was certainly not done on a whim. It was difficult for me to return my first award that I received for 'Bombay Our City' a film that spoke about slum dwellers, human rights violations, urban poverty etc. The award symbolized that the government in power at that moment had selected a jury that upheld the spirit of our Constitution, which our current government seems incapable of doing. Naturally they don't understand the pain that artists, activists and creative people feel while returning our awards.
VM: Do you think mainstream actors will join the protests?
AP: Many people from civil society may join the protests. It is hard to predict. The conscience of society has been awakened after recent incidents. People with conscience will definitely raise their voice.
VM: There had been instances of communal clashes and intolerance even during the UPA tenure and for the past one year as well. So, why did all the writers including you decide to return the award now?
AP: If I return an award on Wednesday you will ask why not on Tuesday? If I do it on Tuesday you can ask why not on Monday? The truth is that India is now at a low point it has never reached before. The current government has the same ideology as the armed right wing extremists that roam the countryside on their motorcycles.
As to the specifics of our timing, we were thinking of protesting ever since the FTII strike began as we believed their cause to be just. The govt. had attempted to saffronize an institute of excellence and was refusing to negotiate for a long time. Then, suddenly, it showed signs of negotiating and reaching a solution, so we decided to watch and wait. After 140 days of strike, the students were tired and went back to their classes but appealed to us to keep the momentum going. Today many other educational institutions are facing the same saffronization and dumbing down. FTII showed that resistance is possible. They fought a very heroic battle and showed the way forward to this country when everyone else was intimidated. The baton is now with us. We will hand it on to the next group of runners.
Also read: Anand Patwardhan lashes out at Anupam Kher, says protesting against communal forces