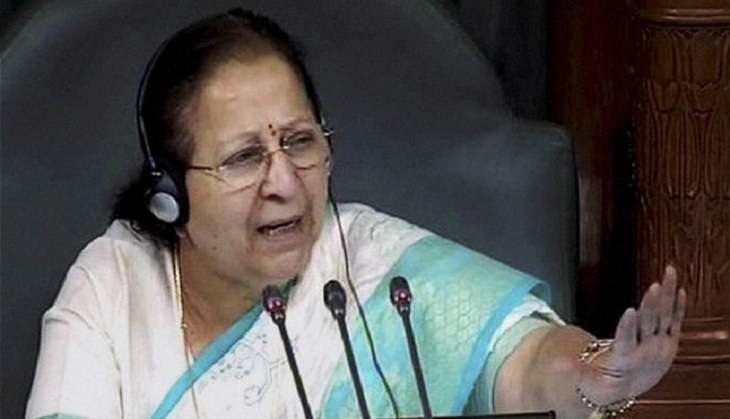 Lok Sabha Speaker Sumitra Mahajan displayed her tough stance at the recent Conference of Women Panchayat office bearers in Indore when she asked the attendant husbands to leave the venue.
"All the husbands present here, please go out. Only the Woman Sarpanch herself should come to the meetings. Work can be done even while wearing a veil. The Women Sarpanch should work like mother of the village," said Mahajan.
"Women should look after the village like their home by being vigilant for their rights and development. Villages will not become clean by constructing roads and drains, for this the ladies will have to take care of the village like their own home," she added.
The move to send the husbands out came as many women sarpanch have to listen to their husbands while taking decisions. Mahajan said they may take advice from the husbands but they should be the ones in a position to take decisions.
She also urged them to work in the direction of achieving education, health and cleanliness for all.
On the same occasion, Collector P Narhari said that special efforts are being made towards cleanliness in the district. For this, plans are being made for the disposal of liquid and solid waste in all villages. He said Indore will be the first district of the state which will have such arrangements.