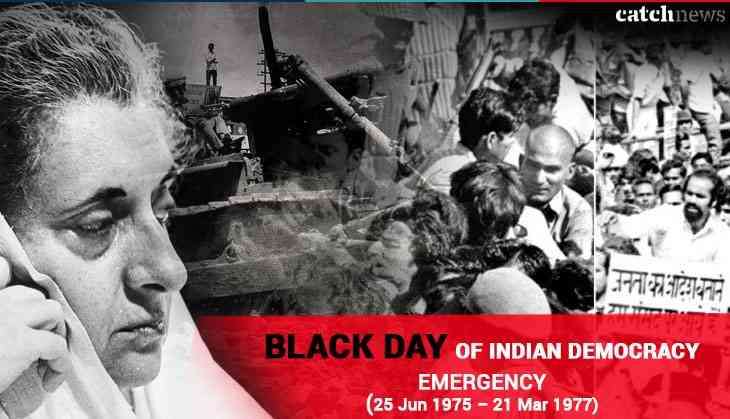 "They asked you to bend, and you started crawling," said then Jan Sangh leader Lalkrishna Advani, referring to the media, which was censored by the government during Emergency.
India's darkest phase for its democracy is coined to be the Emergency, which was imposed in June 1975, under the leadership of PM Indira Gandhi.
Although, the preparation for this had started way back in January 1975, when Siddhartha Shankar Ray, then chief minister of the West Bengal was given a task to chart out the plan and ordinance required to pass the Emergency and he had written in a note, "crack down now and get the law ready" to Indira Gandhi.
Indira Gandhi had known Ray from his childhood and he was near and dear to the Gandhi family. The execution of the Emergency had followed the same idea which was the proposed plan of action by Ray and it was significant to note that during January 1975, there was no law and order situation in the country that required such extreme measures.
Thereafter, freedom fighter Raj Narain had filed a case against Indira Gandhi of misusing government properties and her power to contest and influence the 1971 general election.
The trial had begun in the Allahabad High Court, under Justice Jagmohanlal Sinha and on June 12 1975, he had found Indira Gandhi guilty on the charge of misusing government machinery for the election campaign and had rendered Gandhi's election null and void from Rae Bareli.
After three days, the Prime Minister received another jolt, this time from Supreme Court, which issued a conditional stay from voting in the parliament.
On June 25 1975, President Fakhruddin Ali Ahmad had signed the ordinance at the midnight and Indira Gandhi took to All India Radio to announce the news of Emergency and just before the dawn, darkness had engulfed India's democracy and constitution.
Also read: "I never knew what real sex was until I had you," Indira Gandhi to Nehru's Secretary Mathai