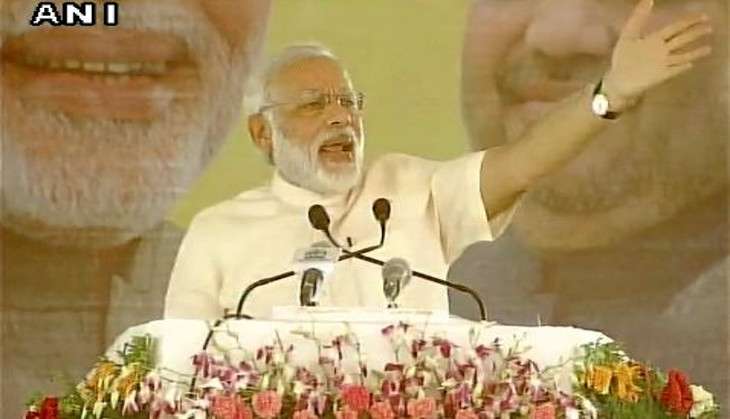 As the Congress prepares to celebrate the 100th birth anniversary of Indira Gandhi next year, the NDA at the Centre is preparing its own campaign to highlight her excesses during the Emergency in 1975, as directed by Prime Minister Narendra Modi in a cabinet meeting this week.
According to government sources, about 50 NDA ministers will hold meetings and rallies around the country focused on a single theme: 'Save Democracy'.
During the Emergency declared by Indira Gandhi in June 1975, which continued to March 1977, fundamental rights were suspended, Opposition leaders were jailed and the press was censored, says the Hindustan Times.
While women and child development minister Maneka Gandhi, daughter-in-law of Indira Gandhi, will not take part in the campaign, parliamentary affairs minister Venkaiah Naidu will coordinate the effort.
Home minister Rajnath Singh has already been assigned Ranchi, defence minister Manohar Parrikar will be in Cuttack and railway minister Suresh Prabhu in Chandigarh to lead anti Indira Gandhi rallies.
The NDA campaign aims to "connect with the people and tell them about the events leading to the imposition of Emergency on 25 June, 1975, and what followed in its aftermath", said a senior BJP leader.
He added: "A whole generation has come up since then, who have taken democracy for granted. People ought to be told that the democracy they are enjoying is hard-earned and they need to zealously guard it."
Labour minister Bandaru Dattatreya who will lead a rally in Vijayawada, said that he had been one of the many people jailed during the Emergency under the Maintenance of Internal Security Act. "It was the blackest chapter in our democracy," he said.