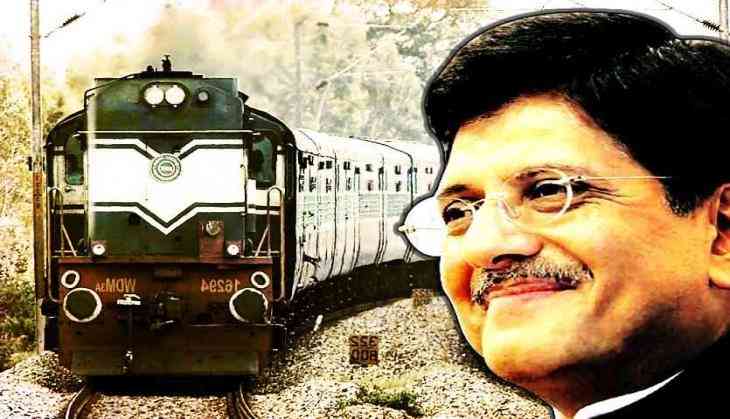 The big announcement has been made by the Indian Railways Minister Piyush Goyal for the Railways passengers for the food services in the trains during the event held at Indian Chamber of Commerce. Yes, Piyush Goyal has requested the Railways passengers to take the bill of food items from the railway catering staff who are being equipped with the point-of-sale machine.
As per the Railway Minister, asking for the bill from the staff would also stop the tip asked by the staff on the trains. He further told that 'demand a bill from the railway catering staff. If no bill is given, then refuse to pay. My officers will deal with the matter.'
Ha also said that the POS machine will be available soon for the railway catering staff and this big decision will help in preventing the Indian Railways from going towards the loss of revenue.
Earlier, Piyush Goyal has also instructed to the Railway official during the three major zone meeting that the food served in all the trains of India, the passengers will receive the fill via point of sale (POS) machine. He also added that until the machine is not available, the bill should be given manually to passengers.
Earlier, Indian Railways has also announced that the passengers could also witness the live cooking of food through a live streaming mechanism technique introduced by IRCTC (Indian Railway Catering and Tourism Corporation).
IRCTC had earlier launched an artificial intelligence tool which helps in detecting the anomalies in food hygiene level and will communicate it to the individual concerned to initiate regulatory action, the statement said, adding it was developed in association with an artificial intelligence and vision computing company called Wobot.
Watch Video:
Also read: IRCTC kitchen: Worried about food quality in Indian Railways? Watch live cooking in your train