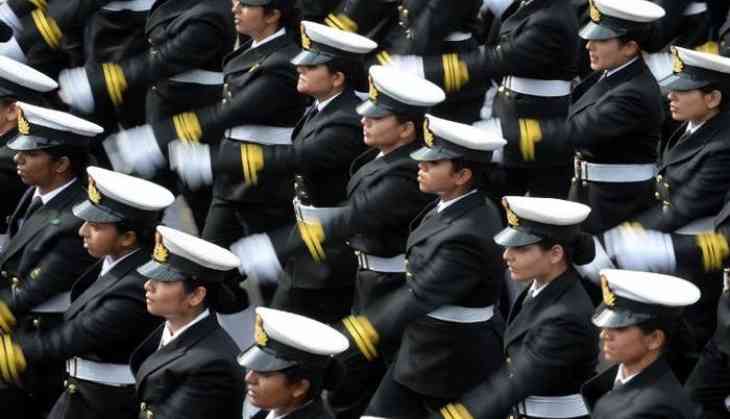 In less occurring event, the naval branch of the Indian Armed Forces has fired a sailor for sex change change surgery on 9th October.
According to a press release by the Indian Navy, Manish Giri had undergone a surgery - a gender reassignment - after which she grown long hair and started wearing sarees and has adopted a new name, sabi.
The Navy had said: "The individual chose to undergo irreversible gender re-assignment on his own accord, willfully altering his gender status from the one he was recruited for at the time of his induction."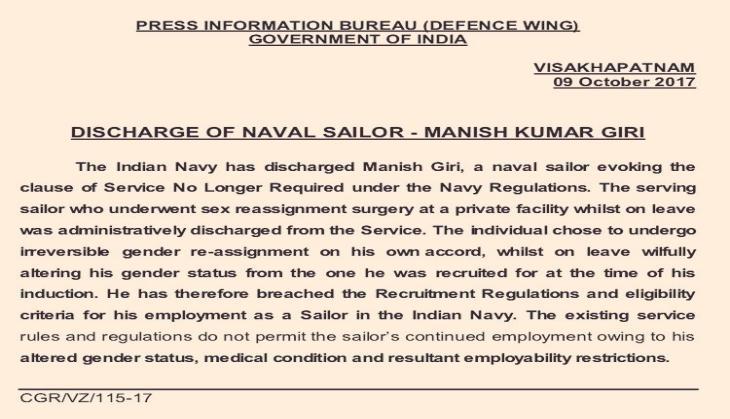 Indian Navy statement (Twitter)
Sabi, on the other hand, has asked that why he should be dismissed from service just because he changed his gender.
"I served the country for seven years. I did my job. Why should I be dismissed from service just because I changed my gender? I am not a thief or a terrorist," Sabi told The Times of India.
Sabi also claimed that Indian Navy had kept her in the psychiatric ward for six months.
"My altered gender status is who I am, a transgender woman. It is sheer torture and horrible violation of my rights to expect me to remain in my male gender assigned at birth, and not to express my gender identity of woman," Giri said.
The girl was posted at a naval facility in Visakhapatnam.
"How can they discharge me because I underwent a sex change?" Giri was quoted as saying. "I remain the same old person with the same potential and efficiency. I can perform my duties as efficiently as any male sailor. How can they say that I am not fit to do a sailor's job?"
And now she is heading towards the apex court to save her rights.
"I am as much a citizen of India as any other male or female citizen of the country. I have the same rights as other enjoys. I can still pull the trigger of a gun and shoot the enemy, why am I not fit enough to serve my country? I will go to the Supreme Court if I have to and fight for my rights," she told India Today.