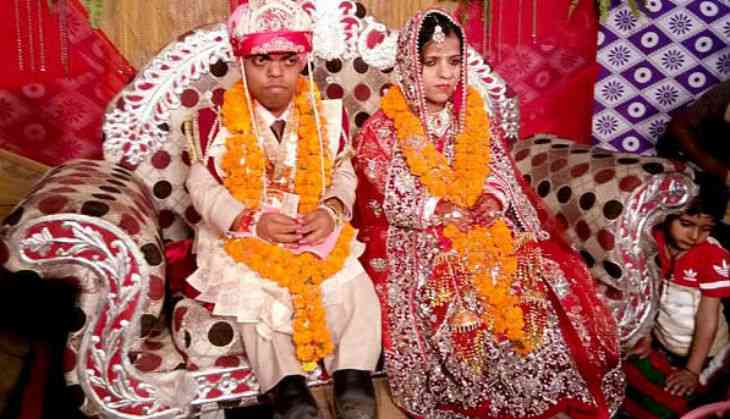 Photo: Rareshot News/ SWNS.com
With a combined height of just five feet, a couple found happiness in each other and decided to tie the knot in Una District, in Himachal Pradesh province.
According to a report in the Daily Mail, the couple said that they are 'made for each other.'
The report further added that Rajesh Kumar is 34-year-old and Shelja Kumari's age is 30. They are both 2.5ft tall. Their marriage was arranged by their families.
The couple, who once feared that they will never find a suitable match, had a grand wedding function and were blessed with the presence of their loved ones.
Rajesh and Shelja believe that they were a 'match made in heaven'.
'I am happy that I found a suitable match for myself with the help of family,' Daily Mail quoted the bride as saying.
Elated Rajesh said that his wife has completed him and that he will take care f her always.