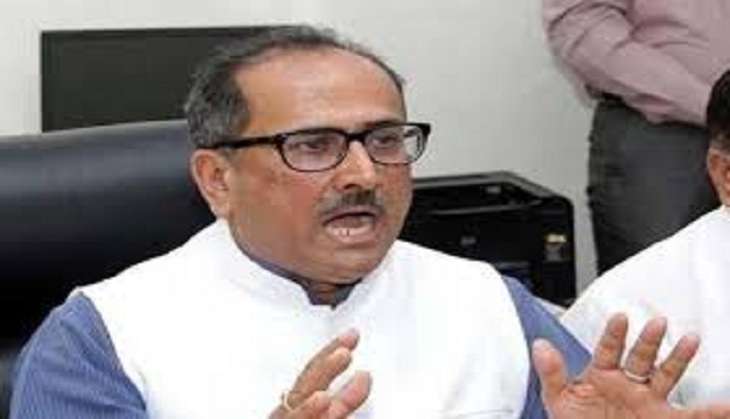 On 6 October, Jammu and Kashmir Deputy Chief Minister Nirmal Singh said that in the wake of the Handwara infiltration, the Indian army is well prepared to take on any challenge that may be posed by terrorists from across the border.
"Actually after Uri, Pakistan, as well the terrorists, have been totally isolated, and they are very desperate to tell the people and are talking about revenge. They are trying to do it (infiltrate), but we are fully prepared, whether it is on the border or within our own territory.
The morale of the security forces is up. People(forces) are ready to face any situation. I visited the whole of the border to see the arrangements in camps in case there is a migration. Definitely, people are prepared for that, and, I think, ultimately, these people have to face whatever they try to do to us in the same manner," he said
On the Handwara encounter, Singh said that as per police reports this morning there was an attempt by terrorists to attack the 30 RR battalion at Langate. The attack was repelled and ultimately two bodies were recovered and a third body is still lying there. The search operation is going on and all three terrorists have been neutralised, but what is the latest report, it is yet to come.
"It is their desperation because they have been isolated in the whole world and the whole of the world is condemning them and even their own people are questioning them. In the SAARC, they have been isolated, and the SAARC has also been postponed , so was the case in the UN also. On terrorism, they are totally isolated in the whole world. Definitely, in desperation, they are trying to show their presence," Singh told ANI.
On Thursday morning, two terrorists were killed in Jammu and Kashmir's Handwara district after they opened fire outside the 30 Rashtriya Rifles camp at Langate. The terrorists, who were in army combat uniform, opened fire at around 5 a.m.
Meanwhile, it is being reported that the army foiled three infiltration bids along the LoC in Jammu and Kashmir last night. Two infiltration bids were foiled in Nowgam sector while one such attempt was foiled in Rampur sector.
The attack comes days after terrorists attacked a BSF and adjoining camps in Baramulla district, where one Bolder Security Force (BSF) soldier was killed in the attack.
The attack also comes after the Indian Army conducted surgical strikes and destroyed seven terror launch pads across the Line of Control (LoC), last week.
--ANI