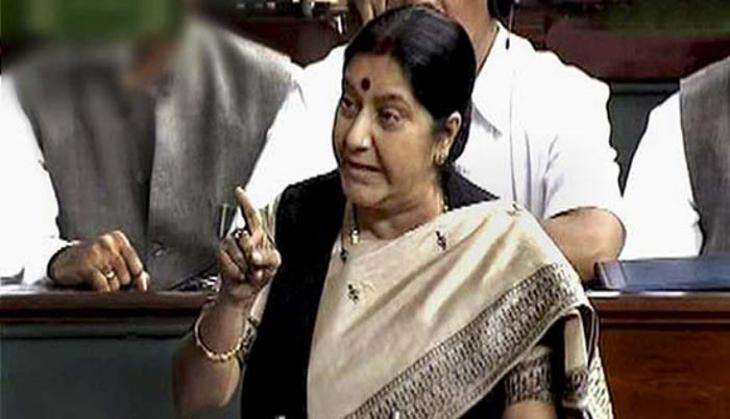 External Affairs Minister Sushma Swaraj declared in the Lok Sabha on 20 July that India will never sign the Non-Proliferation Treaty (NPT). She also said India will continue to engage with China over its opposition to India's entry to the elite Nuclear Suppliers Group (NSG).
"If someone does not agree to something once, it doesn't mean that they will never agree to it. We are continuing our efforts in engaging with China on this issue," said Swaraj on India's bid to gain entry to the NSG.
Swaraj's statements came in response to queries from Opposition members taunting the government for making India's bid to enter NSG a hype and then failing to join the elite nuclear trading group.
"We never created any hype. If some people call the government's sincere efforts (to join the NSG) as hype, then it is not right," she said in the Lok Sabha.
India's bid for membership in the NSG was unsuccessful after China stalled its move at an NSG meeting in Seoul last month on the grounds that New Delhi has not signed the NPT. Other than China other nations which objected to India's membership were South Africa, Norway, Brazil, Austria, New Zealand, Ireland, and Turkey.
The opposition had slammed Prime Minister Narendra Modi over the failed bid, attacking the government for its "failed diplomacy". The Left called it the Modi government's "false and illusory idea of India's importance".