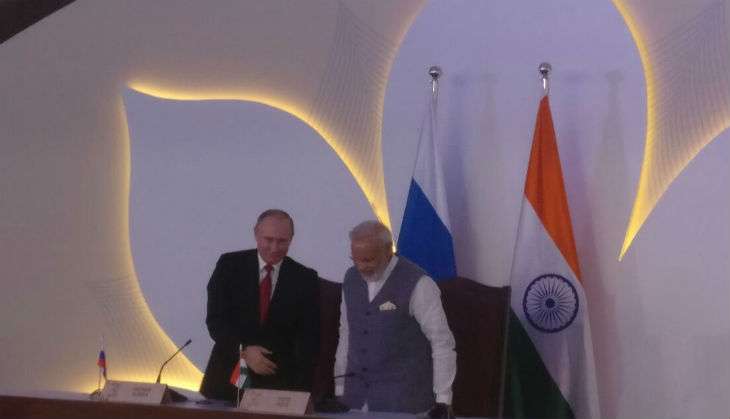 India on 15 October announced that it will buy the S-400 Triumf air defence systems from Russia, worth over US$5 billion, and collaborate in making four state of art frigates besides setting up a joint production facility for making Kamov helicopters.
The deals were announced following talks held between Prime Minister Narendra Modi and Russian President Vladimir Putin on the sidelines of the BRICS Summit being held in Goa.
The development comes as Russia hopes to stave off tough competition from the Americans and the Europeans to continue being India's foremost defence supplier.
The most strategically important decision is the Inter Governmental Agreement for the purchase of S-400 'Triumf' long-range air defence missile system which has the capability to destroy incoming hostile aircraft, missiles and even drones at ranges of up to 400 km.
Also Read- BRICS: India and Russia sign MoUs, key defence deals
India and Russia have been in talks for over a year for the purchase of at least five systems of S-400 that will be a game changer in the region.
It is capable of firing three types of missiles, creating a layered defence, and simultaneously engaging 36 targets.