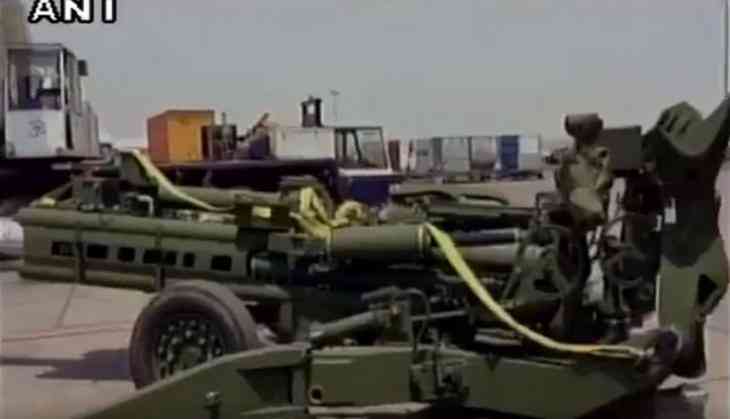 India's very own ATAGS Howitzer set a world record at Pokhran
In a technological latest advancement, India's locally developed ultra light Howitzer M777 has created a record by firing a six-round burst in just 30 seconds.
On Monday, in trial firing at the Pokhran Ranges in Rajasthan, the advanced towed artillery gun system (ATAGS) being indigenously developed for the Indian Army demonstrated its potential to be a world-beating system.
"The system fired three shells at more than 47 kilometers using special, long-range ammunition called high explosive base bleed in Pokhran," defense sources told to Sputnik.
Induction of the guns manufactured by BAE systems is scheduled to commence from March 2019 at the rate of five guns per month till the complete consignment is received by mid 2021.
The weapon system was contracted in November last year with the US in a government-to-government deal for the supply of 145 howitzers at a cost of nearly Rs 5,000 crore.
These artillery guns with the range of 30 kilometers will bolster the Indian Army's firing might especially against China in the eastern front and in out-of-area contingency. It will be deployed on mountains in the eastern border with China.
Earlier in May, Lt. Gen V.K. Chaturvedi told ANI, "The total deal is worth Rs. 4,700 crore. Bofors is a pretty expensive gun. A single gun may cost Rs. 30 to 32 crore. The sky rocketing price is due to the usage of the Titanium metal, which is currently unavailable in India."
"It is because of this metal, that the Howitzer is dubbed as a 'light weight military weapon'. The metal brings down the overall weight of the artillery gun outright," Lt. Gen Chaturvedi added.
(With agencies inputs)