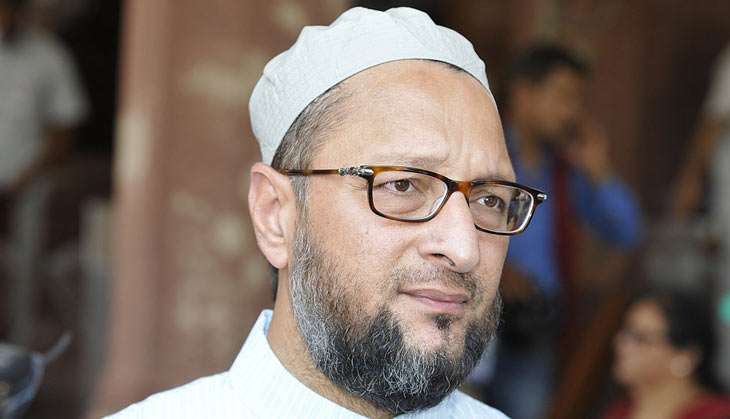 AIMIM president Asaduddin Owaisi today said his party stood in solidarity with armed forces and the country in the wake of the "surgical strikes" by India on terror launch pads across the Line of Control (LoC).
"We are with our armed forces, the party completely stands united with the whole country and the armed forces and we are against any form of terrorism," the Lok Sabha member from Hyderabad said.
Asked if he apprehends escalation of tension between India and Pakistan, he said, "This is for the government of the day to consider and see what needs to be done. We hope that nothing bad will happen anymore to our country."
As to whether he saw progress in restoration of normalcy in Jammu and Kashmir after the visit of an all-party delegation (of which he was a part), Owaisi said, "More than 80 deaths have taken place; still situation remains the same."
India on 28 September night carried out surgical strikes on seven terror launch pads across the LoC with the Army saying its special forces inflicted "significant casualties" on terrorists preparing to infiltrate from Pakistan Occupied Kashmir.
-PTI
Also read:
Indian Army's surgical strikes: Two sides of the story, according to India and Pakistan
Also read:People are frantically Google-ing 'Surgical strike'. Here's what it means