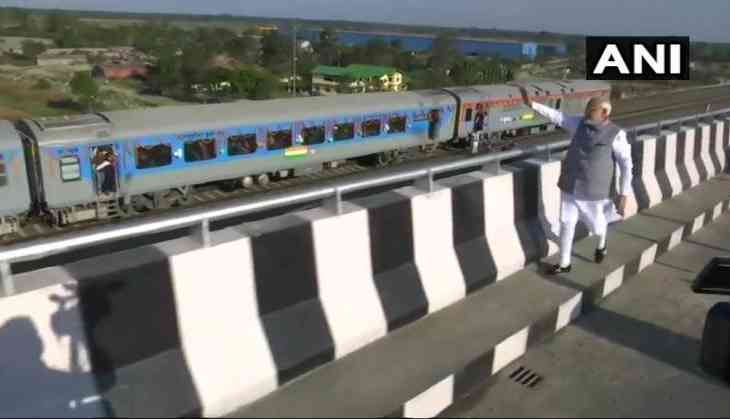 PM Modi at Bogibeel bridge
India's longest rail-road bridge, Bogibeel is now ready and will be inaugurated by Prime Minister Narendra Modi in Assam today.
The foundation stone of the bridge was laid down during the regime of former PM HD Deve Gowda in 1997 and the construction started during late former PM Atal Bihari Vajpayee's government in 2002.
The bridge spans over the Brahmaputra river and connects Dibrugarh in Assam to Dhemaji district in Arunachal Pradesh which will cut the travel time between the two states by almost 10 hours and will lessen the distance by 170 kms.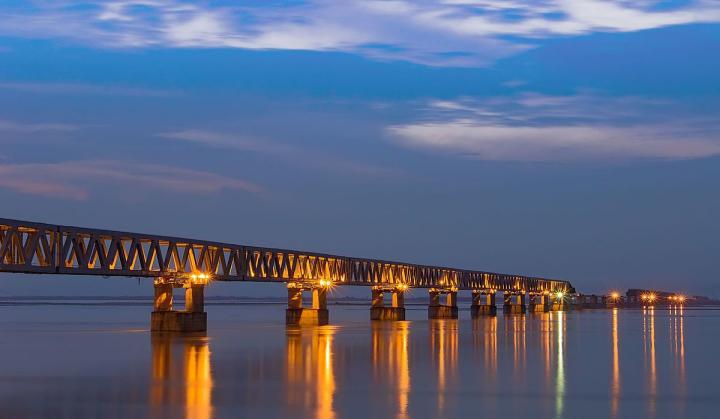 Bogibeel Bridge
The bridge is adjacent to the China's border and hence, it hold significance in the India's strategic defence plan and has been built that strong, that even a fighter jet could land in case of emergency.
It is Asia's second largest rail cum road bridge which has a lifespan of 120 years and it corresponds to the design of the bridge that links Sweden and Denmark. The 4.9 km bridge has been constructed at the cost of Rs 5,900 crore, although the original budget which was planned was Rs 3,200 crore and the length planned was 4.31 kms.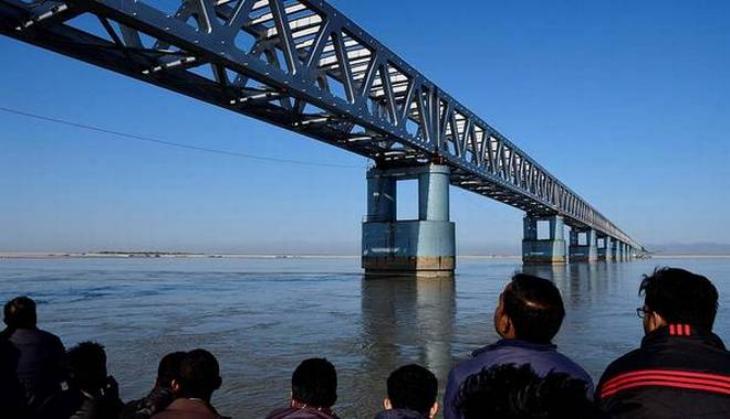 Bogibeel Bridge in Dibrugarh
Chief Engineer Mohinder Singh told PTI that "Early flood in the river Brahmaputra restricted the working season to a very short period of approximately five months - from November to March - and demanded huge mobilization of construction equipment."
The project will help the villagers and people in the remote loacions of Changlang, Lohit, Lower Dibang valley, Dibrugarh, Dhemaji etc.
Also read: 'BBC survey declares Narendra Modi as 7th most corrupt Prime Minister,' post goes viral; know the truth here
Prime Minister Narendra Modi to inaugrate Bogibeel bridge in Assam on December 25 pic.twitter.com/bDFM2gjpoW

— ANI (@ANI) December 5, 2018