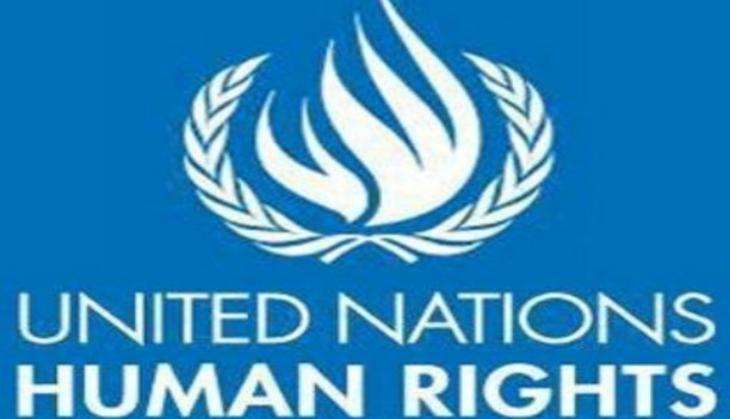 India, on 19 September, urged the UN Human Rights Council to take a holistic view of the cross-border terrorism and not permit the use of terrorism as state policy to be masqueraded as advocacy of human rights.
"India has been a long-suffering victim of terrorism emanating from our neighbourhood. The fundamental reason for disturbances in Kashmir is cross-border terrorism promoted by Pakistan which is so ruthless that it doesn't shy away from using civilians and even children by putting them in harm's way, at the forefront of violent mobs instigated and supported by their handlers from across the border," said India.
The time has come when the international community needs to address the plethora of human rights concerns in Pakistan because its impact has moved beyond the county's domestic problem and has begun to affect the region and the world at large, stated India under the Agenda Item 4 during the 33rd Session of the UN Human Rights Council.
Stating that the acts of terrorism are the most egregious violations of human rights as they rob their victims of the most fundamental of human rights - the right to life, India said this should be clear to any impartial observer of the issue.
India further said the fact that known terrorists like Hafiz Saeed and Syed Salahuddin have been able to hold huge rallies in Pakistan's main cities is a reflection of the state of affairs and can mean only one thing - active support for such personalities and the designated organisations they lead in blatant disregard of rule of law is the new normal in Pakistan.
"Rather than internationalising issues with India, Pakistan should cleanse itself of its terrorists. India firmly believes that a policy of zero tolerance to terrorism is as much an international obligation as it is a commitment to our own people. We call upon this Council to urge Pakistan to put an end to cross-border infiltration; dismantle the terrorism infrastructure; and stop acting as an epicentre of terrorism. It is time that moral and material support provided by Pakistan to the perpetrators of this continuing heinous violence on the Indian soil should attract this Council's attention," India stated.
Asserting that the blatant abuse and violation of human rights in the Pakistan-occupied Kashmir and in other parts of Pakistan, including Balochistan, are adversely impacting the stability of the entire region, India said Pakistan's continued mistreatment of large parts of its own population has created a cauldron of tumult that has begun to jeopardise the safety and security of its neighbouring countries.
--ANI