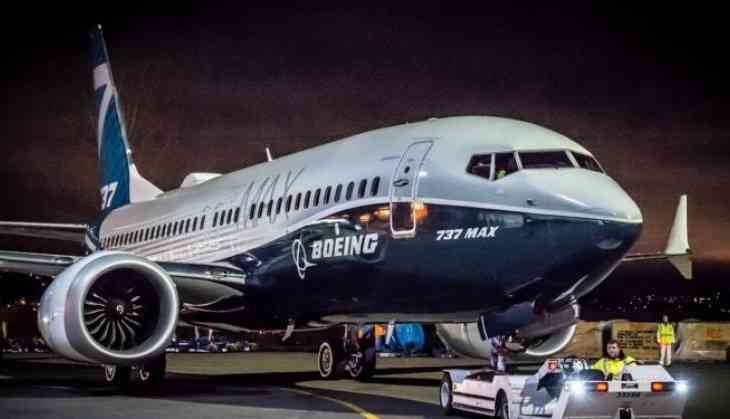 India's aviation watchdog the Directorate General of Civil Aviation (DGCA), late Tuesday night has decided to immediately ground the Boeing 737 MAX 8 aircraft. This development comes two days after the deadly crash of Ethiopian Airlines flight crash in which all 157 on board killed, including four Indians.
According to the reports, Boeing 737 MAX aircraft will stay grounded till appropriate modifications and safety measures are undertaken to ensure their safe operations, the Civil Aviation Ministry announced on Tuesday evening.
"As always, passenger safety remains our top priority. We continue to consult closely with regulators around the world, airlines, and aircraft manufacturers to ensure passenger safety," Civil Aviation Ministry said on Twitter.
"Directed Secy (Civil Aviation Secretary) to hold an emergency meeting with all airlines to prepare a contingency plan to avoid inconvenience to passengers. While passenger safety is a zero tolerance issue, efforts are already on to minimise the impact on passenger movement as their convenience is important," Minister of Civil Aviation Suresh Prabhu said in a
SpiceJet: flyspicejet has suspended Boeing 737 Max operations following DGCA's decision to ground the aircraft. Safety and security of our passengers, crew and operations are of utmost importance to us. pic.twitter.com/XSFO5b8fDp

— ANI (@ANI) March 13, 2019
The DGCA's move came shortly after a number of countries, including European Aviation Safety Agency (EASA), grounded Boeing's new model of the US aircraft manufacturer's best-selling 737 aircraft across Europe. Earlier, China also grounded all Boeing aircraft within 24 hours of the Ethiopian Airlines crash.
At present, SpiceJet and Jet Airways operate the 737 MAX 8. SpiceJet has 13 of the model 8 variant in its 75-strong fleet while Jet Airways has five such aircraft.
An Ethiopian Airlines jet carrying crashed on Sunday morning killing all 149 passengers and 8 crew members on board, minutes after takeoff. The flight lost control with the tower within six minutes after takeoff.
Also, read: LS Polls: Mamata Banerjee's TMC releases its list of 42 candidates contesting polls