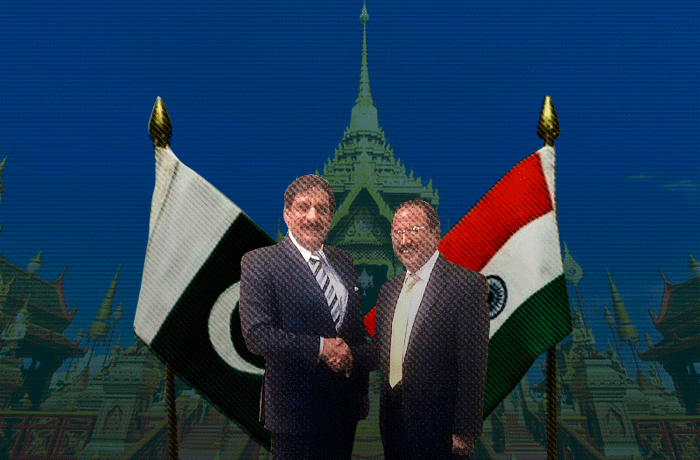 After Pakistan National Security Advisor Naseer Khan Janjua shared intelligence with his Indian counterpart Ajit Doval last week, India has been mulling the idea of a mechanism to regularly share counterterrorism intelligence with Pakistan.
Sources say that the idea is to bridge the gap in trust between the two countries, and also see how far Pakistan is willing to act against anti-India terror groups within its territory.
As of now, says the Hindustan Times, while Indian intelligence agencies have a counterterrorism information exchange mechanism with their counterparts in many countries, Pakistan is not on that list. The Joint AntiTerrorism Mechanism between India and Pakistan which was set up in 2006 is by now defunct.
"Indian security agencies were always fighting covert and overt wars launched by the Pakistani agencies. It was simply not possible to even think of having such a relationship with Pakistani spy agency ISI as well," said a senior government official.
Despite the inherent mistrust of each other, it is likely that the issue will be discussed at a foreign secretaries-level meet, said the official. However, there will be no concrete plan till the two national security advisers meet.
"The resolve to fight terror has to be at the forefront of normalising ties. For that, trust needs to be restored, and actions need to be shown on the ground," an official said.