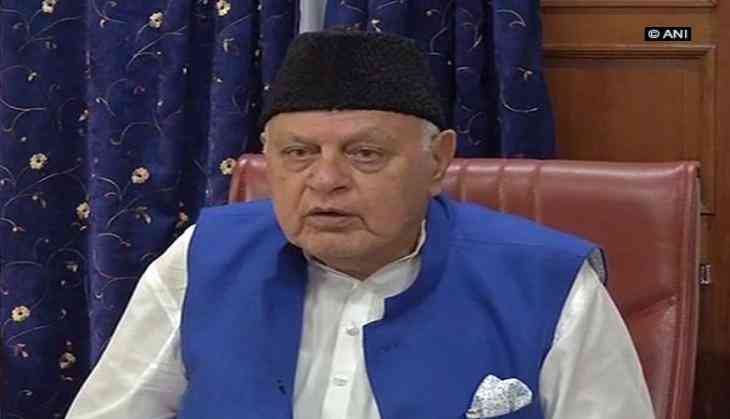 former Jammu and Kashmir Chief Minister Farooq Abdullah (ANI)
Making a bold statement over the Kashmir issue, former Chief Minister of Jammu and Kashmir Farooq Abdullah repeated his old controversial statement about Pakistan-occupied Kashmir (PoK) that India can't retrieve the Pakistan-occupied Kashmir. And Pakistan can't take any more of the land of Kashmir.
At the Zee India Conclave in New Delhi, answering a question that whether Kashmir issue could ever be solved, Abdullah said "it will be resolved. It will certainly be resolved. But you have to first acknowledge that a part of Kashmir is with Pakistan. And you have to acknowledge that you are not going to be able to take it back. And Pakistan has to acknowledge there is no way they are going to take any more of the land".
It is the second time Abdullah is making the similar statement. Earlier, he has made the same statement in a interview with Aaj Tak journalist.
He also said that the realistic thing in the resolution of Kashmir is that both India and Pakistan should accept the Line of Control as the boundary. "And when the resolution comes, it is only realistic that what we today call the Line of Control will eventually become the boundary between India and Pakistan," he further said.
Speaking on the situation of Pakistan, he said that it would not be fair to call Pakistan rogue state but its army establishment is rogue. ""Yes, there is a rogue army in Pakistan. You have to know that not every Pakistani hates India. There are many Pakistanis who love us," he said.